Nostalgia | May 27, 2022
By Leon Panapa
In 2002 I cut my left lower leg on tropical coral whilst walking through a reef. The cut stung and it bled into the ocean. It hurt but I managed to persevere and manage the scrapes and cuts. It happened on the island of Tokelau, the birthplace of my grandmother.
The blood of the island Tokelau runs through my nana Ane, through my father Sam and into me. She told me she had cut herself on the coral that makes up the beautiful reef surrounding Tokelau many times as a child growing up on one of the remotest islands in the Pacific.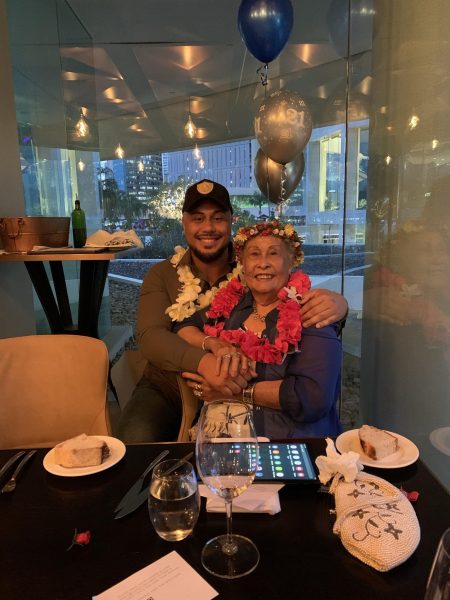 My grandmother Ane Munro nee Fakaofo was born on Fakaofo atoll, Tokelau. An island 150km off Samoa in the middle of the pacific the only thing smaller than the population there is the minute landmass that is engulfed by the ocean. Nana's journey to where she is now is one of navigation, which becomes more curious as we grow older and show similar traits in our travels. The fruit never falls far from the tree or in this case the coconut never falls far from the palm. Allow me to elaborate.
You see, my grandmother at eight years old was thrown aboard a boat from Tokelau to Samoa, where her new life would begin. Crying and wailing for her parents on the boat, nana was being sent to Samoa not only for a new life off the island but for my great grandmother's sister's sake who lived in Samoa and was married to a German man. It was there nana grew up working as a cleaner and a maid in the richest hotels on the island of Samoa.
At the age of 30, she was pregnant with my father and had heard of the opportunity in New Zealand. At the time NZ was immigrating swarms of pacific islanders to boost the labour force at the time known as the great Polynesian migration. Nana was no stranger to being thrown into the deep end so she boarded a flight to NZ with my father in her belly in search of new lands, new opportunities, and to blossom what her parents originally wanted for her when they boarded her onto the boat to Samoa.
Nana had little family in New Zealand but nothing hit harder than the cold winter months of July and August to someone who had lived in the tropical heat. My father was born and well my nana started life in New Zealand where she had her own alteration business on Karangahape Road in Ponsonby Auckland.
The move my grandmother made from moving to NZ paid off dividends. My father was athletic and took to the game of rugby league. It started off innocent as it could, only for fun and to make friends. Whoever would have thought he would go on to play professional rugby league for NZ and Tokelau landing him a career in the United Kingdom with wonder club, Wigan in Lancashire. I was still a young child when we left Nana in NZ to live in England but soon enough, she came to stay in the far north, tides away from Tokelau.
Nana has lived with my parents ever since. After my Dads career in the UK, we returned to NZ. This is where I enter the story, I was nine years old returning to NZ from the UK, and whilst mum and dad were working, nana looked after us kids a lot.
The strange thing is like nana, I too left my family nest in search of greater opportunity. At the young age of 17, I left Auckland, New Zealand and came to Brisbane, Australia. A hot and humid land where I pursued this brutal sport called Rugby League. My parents had bought the air ticket and I had little family here in Australia but the heat hit the hardest. Sound familiar?
It's at this point where I think sometimes – Your ancestors live through you, and I keep thinking back to that cut I suffered from the coral in Tokelau when my family took nana back to visit. I was 13 at the time and there were times when strange things happened to not only me but to my father as well. My father was stung by a poisonous fish but it was not a lethal dose of venom, just enough to swell the hand. The sting was suffered whilst we were fishing in the lagoon, I was young and remembered the event well. Dad recovered ok though.
But it was the day after that when my incident happened. There is a hunting tradition in Tokelau where only the men go out into the lagoon and make a large circle. About 150m in diameter and about 50 men create a circle and each man has a stick. The men in the circle hit the water with the stick and slowly walk the circle slowly into the middle. They are herding fish into a centre where nets are to catch the fish. In Tokelau because the fish are so plentiful, catching them is not the trick, it's collecting that is the hard part. As a young 13-year-old, I had gone along with older men and joined the circle. It was a treacherous event as the coral reef in low tide was full of obstacles. Walking in the hip-high sea level, navigating feet through sharp coral is not easy. Stonefish, lethal eels and poisonous coral all lay ahead not to mention the sharks that circled as well. It was at this time I felt the blood of the Island run through me. I slipped during the walk and fell into a pothole that had sharp coral attached. My blood inked the shallow water to which one of the local men, gave me a sudden look of concern. They helped me but told me I had to keep moving as if I kept still the blood would draw stonefish and sharks so we had to make haste. My leg burned and all I could think about was my nana. The Island is testing me, seeing if I have the strength like my nana to keep moving. I had to keep up with the men and achieve the feat of catching herds of fish. Eventually, I made it through the coral reef and contributed to the catch.
I healed well and the gathering of fish was a spectacle. I had never seen so much live healthy fresh fish before and the men who hauled the huge nets onto the harbour were strong and had huge shoulders. In my later years I would have dreams of these acts. Huge nets of fish sparkled and the fish were fluorescent in colour.
Nana was waiting for us when we returned and told me that was the island's way of telling me that we must keep moving in order to survive. If we wanted to settle, we can always come back to the island.
Nana thinks about the island often now and now in her final days she lives with my father and mother in New Beith, Queensland she has lived life to the fullest. I and my sibling all draw strength from my nana, and although she has her secrets, we respect them.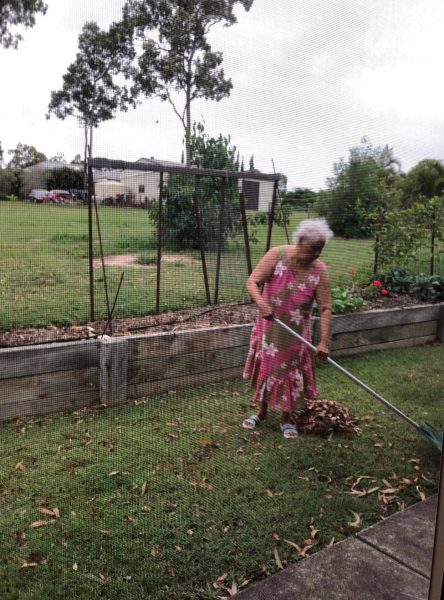 Nana says one of her greatest and proudest achievements was being able to travel the world. From the smallest and remotest places on the planet, she traveled to the United Kingdom, Europe, Australia, Hong Kong, the USA, and other pacific islands.
As Polynesians who live here in the great land of Oz, navigation seems to be in our genes, to keep moving. Nana has always said do it for your future. Our future is in our own hands but history leaves clues. Nana and I have so many parallels and I wonder is it because I had knowledge of her travels it motivated my own. And furthermore, will it influence my children? I will tell my nanas story to the next generation as the island of Tokelau taught me, keep moving through the coral, you will get cut but keep your eye on the catch it will navigate you through the hard times, there will be others there to help and guide you at times but ultimately keep moving until you get the catch of fish. That's what I will be telling the next generation.
Malo ni nana Malo koutou Tokelau e!
---
Creative Folk, Student Profile | April 19, 2022
We meet Leon Panapa our latest intern from Griffith University
Read more »
---
Nostalgia | February 2, 2022
By Ronan Hughes

Born on February 19, 1947, birth name Fay Janet Doolan, she was the first Ash Wednesday born in the hospital for that year. Her birth parents were Muriel Ileen Anderson, changed to Muriel Ileen Hammond after she was adopted and Patrick Eric Doolan, whom, thanks to later DNA tests, would be revealed to not actually be of the Doolan family.
When she was born, she was the youngest of three children, having an older brother and sister, and by the age of 6 she was the middle child, having a younger brother and sister as well. Her mother was a loving and kind woman, a doting mother, but her father was a different story, a somewhat violent man who treated both his wife and children with contempt and would often mistreat them. In 1953, they moved from their home in Brisbane to Hemmant, which was the same year that their father left their mother, who they wouldn't hear about or from for 30 years, only learning about him in 1983 when they were called to be informed that he had passed away in palliative care at a nursing in barely a few hours from where they had spent most of their lives.

Shortly after moving, her mother remarried, to a man who was even worse than their birth father. He would beat his wife and children, and on occasions fabricated scenarios in attempt to have the younger children put into homes and foster care. One such scenario that she remembered clearly was when he came home drunk and attempted to beat their mother. Her, along with her older siblings, attempted to stop him by force, and in retaliation he called the police, claiming that they had attacked him and that Fay, young enough to be put into care, had tried to attack him with a pair of scissors. During this time, her mother had a further five children with her stepfather, resulting in a total of nine siblings, most of those younger. Thanks to the long hours both parents worked, and the longer hours her stepfather would spend away from home for various reasons, much of the daily child-minding fell to the five older Doolan siblings including her, each taking care of one of the younger siblings. 
During this time, she was also attending school along with her siblings, and would later come to find out that her family had Aboriginal heritage. Her mother, Muriel, was born on country in in an Aboriginal campsite in Charleville in 1918, but when her mother and grandmother moved to Brisbane she and her sister were put into a home, where they were brought up to be domestic servants, where it was believed they would receive a better life than what their mother could offer them. It was due to their and her treatment during this time that she refused to reveal their heritage to Fay and her siblings, believing it would keep them from being abused and bullied at school, not to mention that she was afraid aboriginal heritage would make her children a target of protective services and more likely to be rehomed if anything happened, as this was something that, at the time, happened all too often and there are countless cases of it. In spite of all this, she persevered and raised all 10 of her children virtually alone with almost no help from the government or her spouse, and aimed to give them all the best lives possible.

In school, Fay reached grade eight before deciding to quit, instead starting to work to help support her growing family. She originally wanted to become a schoolteacher, as she enjoyed schooling and learning but this was to be unrealized. Her first job was with Dixie Chickens at age 14, where she dealt with sexing and killing young chickens. Amazingly, her work ethic, skill and quick learning saw that she quickly rose in the ranks of the business as well as standing out in the eyes of her employers, well enough that by age 16 she was asked if she wanted to go over to New Zealand to work in one of their large hatcheries. However, she felt obligated to stay close to her family and more importantly her own mother, so she declined, to stay close to them and to ensure she'd be able to help them out in the way that they needed. She continued in that profession until the age of 17 and a half, when she moved on to KR Darling Downs.
Here, she met her future husband, Gary Coleman, from whom she'd take the surname Coleman. While they became quick friends, however played the gentleman and refrained from going out or dating until Fay was 19 years old, but from there they feel quickly in love and were summarily married two years later in 1968. A year later she had her first child, a daughter, Lisa, and had two more children by the 1973. By the birth of their fourth child, they'd managed to purchase a house in Hemmant, which had originally been planned to be purchased for Fay's older sister. But after examining the property, her sister decided it wasn't up to her standards. Fay however jumped at the chance to own a home for her family and purchased it herself for the princely sum of $8,000, with a loan rate of 17 percent, with a total weekly wage of merely $60.
With so many children to look after, she'd often spend most of her time as a stay-at-home mother, and often found herself having to take care of multiple snakes. Lisa would often throughout tomato seeds to start growing plants, and this would often result in the snakes moving in thanks to the new foliage. Most of these would often end up being shot trying to get in through the front door.
A few years later in 1984, she began working in the RSL for a few months until the catering business that employed her shut down, but for those few short months it would often result in Lisa having to look after the other siblings due to both Fay and her husband working on Saturday's. Eight months later, she found part-time employment at the local Snackbar, where she worked part-time for a further 10 years, but eventually sold the snackbar, which resulted in Fay leaving due to new management. From there, she moved to the Hemmant Hotel, where she worked for 5 years in the kitchens until an accident at work, which resulted in her almost snapping one of her legs. Thankfully, the hotel was kind enough to offer her a position looking after and watering the plants around the hotel, until her retirement at the age of 50. Five years later, her husband passed away, and moved once more in 2002, now to a home in Hemmant, to be closer to her family and grandchildren. By 2009 she had moved once more to Macleay Island, which was the first time in her life that she'd lived in a newly built home instead of purchasing one that had already been on the market. However, she only lived on the island for a mere three years until a want to be closer to her family pushed her to move back onto the mainland, living with Lisa for several months while her new home was built, and in March 2013 she moved into her current home in a lifestyle village in Brisbane.

During that time, her family continued to grow, and by the time she finally moved back to the mainland for the last time, her family had grown to 19 biological grandchildren and four great-grandchildren, who often visit and spend time with her, thanks to living relatively close to her once more, one of the real reasons she decided to move back to Brisbane, and one of the best decisions she had ever decided to make, but she still hopes to travel and see more of the country one day, to make up for time she lost.
---
Creative Folk, Student Profile | January 6, 2022
We meet Ronan Hughes our latest intern from Griffith University in Queensland.
Read more »
---
Culture | October 6, 2021
By Isabella Chua
This is the life story so far of my maternal grandmother Erlinda "Linda" Smith (nee Jovellanos: first married name) (nee Lomibao: maiden name), or Lola (grandmother in Tagalog), as I call her.
Read more »
---
Creative Folk | October 1, 2021
By Isabella Chua
Lona Packer was dead-excited for her first date. Tucking her shaggy jet-black hair and hairy ears inside a beanie, the fifteen-going-on-sixteen year old inspected herself one last time in the full-length mirror. Her own outfit was adequate.
Read more »
---
Creative Folk | September 20, 2021
By Isabella Chua
Isabella is a creative writing student at Griffith University. She shares her latest story about Charlie the puppy.
'Mum, do I really have to go?' Charlie asked his mother at breakfast.
'I'm afraid so, dear,' Bella replied softly.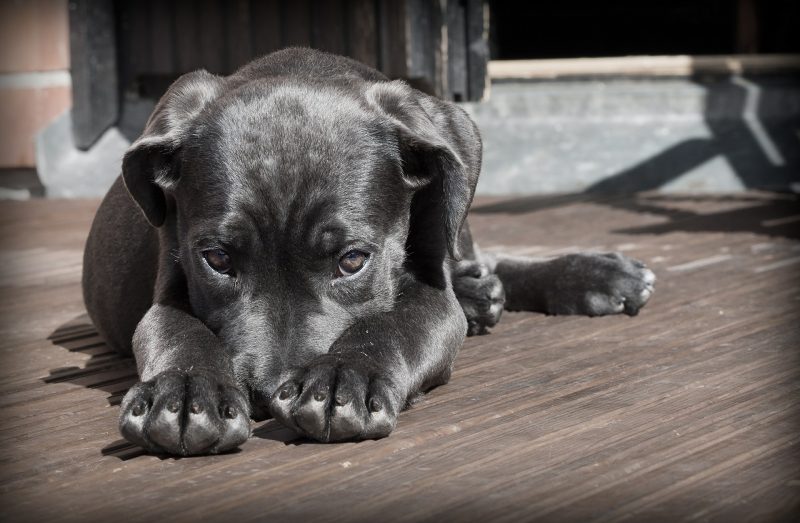 Charlie swallowed his remaining cereal thoughtfully before answering. 'Why couldn't I stay here with you?'
'Because you're becoming a big boy now. And besides, this house isn't big enough for seven little ones.'
At the mention of his brothers and sisters, Charlie's face drooped. Ever since all six of his siblings left for their new homes, he had never felt more alone. Despite having his mother and Beatrice for company, it didn't seem much fun without having someone else his age to play with.
Bella gave him a reassuring nudge. 'It's going to be okay, Charlie,' she murmured. 'I know that Cooper will take very good care of you.'
'But what about you, Mum? Won't you be lonely?'
'Beatrice will be around for me. She always is.'
Charlie nodded. He knew that his mother's caretaker, Beatrice, had always been good to her. For as long as Charlie could remember, she had always been good to him and his siblings as well. In fact, Beatrice was so good, that she herself had chosen the best caretakers for all of the youngsters, including Charlie.
Charlie had only met his own caretaker once, about a few weeks ago. Cooper was an extremely jovial person, who smelt very similar to the garden mulch Charlie enjoyed rolling in at the local park. Although he really liked Cooper, Charlie still had some reservations about staying with him. He wasn't sure if Cooper's place was as nice and cosy as Beatrice's, or if Cooper was able to provide him with necessities other than friendly smiles and chipper words.
Voices down the corridor broke Charlie out of his thoughts. A few seconds later, Beatrice entered the room, accompanied by a very tall, young man. Charlie recognised his earthy scent immediately.
It was Cooper.
In that tiny living room, two pairs of eyes regarded each other. One pair saw a lanky-looking guy, with shaggy red hair framing a freckled face. The other pair saw a brown, button-nosed lad who was scruffy all over. Grinning, Cooper extended his hand and ruffled Charlie's head. For a brief moment, Charlie forgot his doubts and eagerly accepted his new caretaker's gesture of affection. 'Bright-eyed and bushy-tailed today, huh?' remarked Cooper.
'He sure does look like it,' came Beatrice's reply. Joining Cooper, she fondly tickled Charlie's chin. A final parting gesture.
Cooper glanced at his watch. 'Well, time to go,' he said. At that instant, Bella sauntered over to her son with a sombre smile, and planted a wet kiss on his forehead. 'Goodbye, sweetie. Be good to your new caretaker.'
Before Charlie could speak, Cooper gingerly scooped him into his arms and started to head out towards the door. Peeking over Cooper's shoulder, Charlie glimpsed at his mother and Beatrice for what was seemingly the very last time.
'Goodbye,' he whispered.
Inside a large-wheeled vehicle, Charlie shook himself awake from his short-lived slumber. He saw a colossal, brownstone house, teeming with cobwebs and ivy. Its monstrous presence sent shivers down his spine. Nestling a trembling Charlie in his arms, Cooper exited the car and stepped onto the porch. Without a moment's hesitation, Cooper pushed open the heavy door and gently settled Charlie down onto the cold tiles.
Cowering, Charlie lifted his face, expecting the worse to unfold. Before he even realised it, his eyes widened and his jaw dropped at the sight. The place resembled nothing like the scary exterior as he initially thought, but it wasn't like Beatrice's place either. In fact, Cooper's place was an entirely different world altogether!
Instead of being tiny with shades of beige, the house's interior was big and colourful. It was as if a rainbow exploded inside the house, dousing each and every piece of furniture and whatnot with a separate yet still vibrant hue.
Just then, a high-pitched whistle brought Charlie to his attention. Cooper was holding up a small rubber ball in his palm; a proposal for a game of catch. For a short while, Charlie and Cooper took turns tossing the ball back and forth with each other around the house, relishing in the fun and happiness, before retiring into the dining room, where two platters of mixed rice-and-corned beef awaited them.
As he cautiously chowed down a morsel of that unusual food, Charlie discovered that it had a savoury flavour, almost like the crunchy, salty cereal Beatrice fed him that morning. Cooper looked on as the young lad enthusiastically wolfed down the rest of the meal ('Quite delicious,' Charlie mused), shaking his head and chuckling in amusement.
With his belly now full, a wave of drowsiness washed over Charlie. Smiling fondly at the yawning youngster, Cooper held his arms out and tenderly cradled Charlie close to his chest, and began to make his way into the living room. Near the couch, Cooper had set up a small cot befitting Charlie's size, complete with a woollen blanket and cotton pillows. Charlie snuggled comfortably onto his new bed as he allowed Cooper to tuck him in; his mind wandering back to memories of his mother, Beatrice, and his siblings.
Even though he still missed them, Charlie realised that he was starting to feel quite at home in Cooper's house. This new place isn't so bad after all, he thought. Especially for a little canine like me. And for the second time in a very long day, Charlie drifted off to sleep. As he felt his tail to curl up against his nose, Charlie thought about the new day that awaited him, and he hoped it would be just as good.
---
Food & Drink | September 20, 2021
By Isabella Chua
Our Griffith University intern Isabella loves to cook. She shares some of her favorite recipes that she wants to try and make during COVID 19 lockdown. We are spending so much time at home, so what better way than to try and create new skills. Maybe Isabella will become a super chef after all this! Isabella dares you to try some new recipes out. Either way new skills and yummy food! Nothing to lose.
Spinach, Mushroom and Feta Quiche

Description:
A savory dish made with spinach, mushroom, and feta cheese. Delicious in taste, this quiche is best served hot or cold for any occasion, like brunch, lunch, or dinner.

Ingredients:
• 3 eggs
• 100g feta cheese (crumbled)
• 125g spinach
• ½ cup self-raising flour
• 1 ½ cups skim milk
• ½ cup cheddar cheese (grated)
• 1 onion (thinly sliced)
• 200g mushrooms (sliced)

Servings:
• Varies

Method:
1. Sauté the onion and mushrooms until just cooked.
2. Mix the flour, eggs, cheddar cheese, and milk together in a bowl.
3. Add the feta to the spinach and combine with the onion and egg mixtures.
4. Cover a quiche dish (if available) with non-stick spray oil.
5. Pour the mixture into the dish and bake in an oven at 180 degrees Celsius for 30 min. Remove dish from oven afterwards.
6. Dig in and enjoy!!!

Apple Crumble

Description:
Apple crumble is a dish made in a sweet version, which usually contains stewed fruit (in this case, apples) topped with a crumbly mixture composed of butter, flour, and sugar. Widely considered a simplistic alternative to pie, this dessert is perfect for many families everywhere and is usually served with sweetened foods like cream, custard, and ice cream.

Ingredients (for the filling):
• 4 apples
• 2 heaped tbsp brown sugar
• 1 cup water
• 2 tsp vanilla essence
Ingredients (for the crumble):
• 1 cup castor or brown sugar
• 1 cup self-raising flour
• ½ plain flour
• ½ desiccated coconut
• 30g butter

Servings:
• Varies

Method (for the filling):
1. Peel and core the apples. Chop them into bite size pieces afterwards.
2. Put a saucepan on the stove at medium heat and add in the apples.
3. Next, pour in the saucepan the water and sugar, and stir together.
4. Cover the pan and simmer until the apples are soft.
5. Remove pan from heat and add vanilla essence. Mix well.
Method (for the crumble):
1. Put the self-raising flour, plain flour, and desiccated coconut in a bowl and add the butter.
2. Rub together until the mixture is crumbly in texture.
3. Add sugar afterwards and mix well. At this point, you can either include cinnamon or coconut essence for better taste.
Final Step/s:
1. Put filling into a pie dish and cover with crumble.
2. Cook in an oven for about 30-40 min at 160-180 degrees Celsius. Afterwards, remove the pie dish from the oven and allow apple crumble to rest.
3. Dig in and enjoy!!!

Creamy Cheesecake

Description:
Creamy cheesecake is a sweet dessert consisting of one or more layers, with the main and thickest layer containing a mixture of soft, fresh cheese, and sugar, and the bottom layer containing a base made from crushed biscuits. Chilled in texture and sugary in taste, this dish is best served unbaked (and refrigerated) and makes for a perfect yet entertaining treat during the Easter holidays.

Ingredients:
• 1 ¼ cups sweet biscuit crumbs
• 80g butter (melted)
• 500g PHILADELPHIA Lemon or Strawberry Block Cream Cheese (softened)
• ¾ cup caster sugar for lemon or 1 cup for strawberry
• 3 tsp gelatine dissolved in ¼ cup boiling water
• 1 cup thickened cream (softly whipped)
• Candied lemon slices or strawberries (for decorations)

Servings:
• 10 people

Method:
1. Combine the biscuit crumbs and butter, then press into the base of a greased and lined 20cm round springform pan. Chill.
2. Beat the PHILLY and sugar with an electric mixer until smooth. Stir in the gelatin and fold through the cream afterwards. (Tip: For the perfect chilled cheesecake, mix the gelatine with the boiling water and set aside for 5 min before adding it to the PHILLY mixture. Never add hot gelatine to a cold mixture as it sets into stringy lumps.)
3. Pour mixture over the prepared base. Refrigerate for 3 hours or until set.
4. Decorate the cheesecake with slices of lemon or strawberries before serving.
5. Dig in and enjoy!!!

Chocolate Marble Muffins

Description:
Deliciously delectable muffins made from a delightful mishmash of both dark chocolate and white chocolate batters.

Ingredients:
• 2 cups plain flour
• 4 tsp baking powder
• 1 cup sugar
• 2 eggs
• 100g butter (melted)
• 1 cup milk
• ½ cup white choc bits
• ¼ cup baking cocoa
• ¼ cup milk
• ½ cup dark choc bits

Servings:
• 12 muffins

Method:
1. Preheat oven to 200 degrees Celsius and lightly grease muffin pans.
2. Sift flour, baking powder, and sugar into a bowl. Make a well in the centre of the dry ingredients.
3. Whisk eggs and stir in melted butter and the 1 cup of milk in another bowl.
4. Pour liquid ingredients into well and stir until dry ingredients are just dampened. Divide mixture in half and transfer one half of it into another bowl.
5. In one bowl, gently stir in the white choc bits. In the other bowl, gently stir in sifted baking cocoa, the ¼ cup of milk and dark choc bits.
6. Spoon 1 tbsp of dark mixture into each muffin pan, followed by 2 tbsp of white mixture and finally top with remaining dark mixture.
7. Bake in the preheated oven for approximately 15-20 min. Allow to cool in muffin pans before removing.
8. Dig in and enjoy!!!
Cake in a Cup

Description:
Cake in a Cup is, according to its title, a cake literally baked in a ceramic cup or mug. Perfect as a late-night snack or an occasional dessert, this particular recipe is made with delectable ingredients like cocoa powder, which also gives the cake its distinctive dark brown colour. Sweet in taste and moist in texture, this chocolate cake recipe is also simple and relatively easy to make, taking about 2-7 min preparation time.

Ingredients:
• 3 tbsp self-raising flour
• 2 tbsp brown sugar
• 2 tbsp cocoa powder
• 3 tbsp milk
• 1 tbsp canola or vegetable oil

Servings:
• 1 person per cup/mug

Method:
1. Combine all the dry ingredients in a large mug. Next, add in the milk and oil, and stir well until the mixture is devoid of any lumps.
2. Microwave mug for roughly min. Allow the baked cake to cool.
3. Serve with ice cream of your choice (optional).
4. Dig in and enjoy!!!
How to make Marzipan

Ingredients:
• 6 oz icing sugar
• 6 oz caster sugar
• 12 oz ground almonds
• Juice of ½ lemon
• ¾ tsp orange flower water
• ¾ tsp vanilla essence
• 1-2 egg yolks

Method:
1. Sieve the icing sugar into a bowl and mix with the ground almonds and caster sugar. Add the lemon juice, essences, and enough egg yolk to bind the ingredients into a pliable yet dry paste. Knead thoroughly by hand until smooth.

NOTE: A whole egg or egg whites may be used instead of egg yolks. Egg yolks give a richer and yellower paste, whilst egg whites give a whiter, more brittle paste. Economically, the yolks can be used for the marzipan and the whites can be used for royal icing.

2. Depending on your preferences, add food colouring to the marzipan to give it some colour. Note that this quantity of paste is sufficient to cover the top and sides of an 8" cake.
3. When you have finished covering the cake with marzipan, leave for a few days to dry. Cover with a clean cloth to protect it from dust. Do not put the cake into a fridge afterwards as this will cause the marzipan to crack.
4. Dig in and enjoy!!!

Chocolate and Cherry Friands

Ingredients:
• Butter for greasing
• ½ cup plain flour
• ½ cup Dutch cocoa
• 1 ¼ cups icing sugar
• 1 cup or 100g ground hazelnuts
• 5 egg whites
• 1 tsp vanilla essence
• 180g butter (melted)
• 525g pitted black cherries canned in syrup (drained)

Servings:
• 10 friands

Method:
1. Preheat oven to 200 degrees Celsius. Brush 10 friand moulds with melted butter and place on a baking tray. Sift flour, cocoa, and icing sugar into a large bowl. Stir in hazelnuts.
2. Put egg whites into a medium-sized bowl and whisk with a fork until frothy, then fold through dry ingredients. Stir through vanilla and melted butter until just combined.
3. Spoon batter into prepared moulds. Press 2 cherries into each friand, covering with batter. Bake for 15-20 min or until friands pop up in the middle and spring back when lightly pressed with finger. Allow to stand for 5 min before turning out onto a wire rack. Serve with remaining pitted cherries.
4. Dig in and enjoy!!!
Chocolate and Coffee Fudge Cake

Ingredients (for the cake):
• Butter for greasing
• 250g butter (cut into cubes)
• 200g good-quality dark chocolate (roughly chopped)
• 1 cup firmly packed brown sugar
• 1 cup strong black coffee
• 1 tbsp vanilla essence
• 1 ½ cups self-raising flour
• ¾ cup cocoa
• 3 eggs
• 125g ground almonds
Ingredients (for the chocolate ganache)
• 300ml thickened cream
• 200g dark chocolate
• Gold leaf

Servings:
• Varies

Method:
1. Preheat oven to 180 degrees Celsius. Brush a 22cm deep round cake tin with butter and line with baking paper. Place cubed butter, chocolate, sugar, coffee, and vanilla into a medium-sized pan. Stir over low heat until melted and smooth. Pour into a large bowl and allow to cool slightly.
2. Sift flour and cocoa. Add to chocolate mixture with eggs and ground almonds. Combine using a large metal spoon. Pour into prepared tin. Bake for 55-60 min. This cake will not be firm. While cooling, it tends to become firmer.
3. To make ganache, put cream and chocolate in a small pan and stir over low heat until smooth. Refrigerate, stirring every 10 min, until desired consistency. Pour or spread over cake, and finish with gold leaf.
4. Dig in and enjoy!!!

Party Meatballs

Ingredients:
• 1 large potato (peeled and chopped)
• 1 small apple (peeled and chopped)
• 1 large onion (chopped)
• 2 bacon rashers (chopped)
• 1 egg (lightly beaten)
• 500g minced meat
• 250g sausage mince
• 1 tsp curry powder
• ½ tsp ground ginger
• ½ tsp ground mustard
• 1 tsp salt
• 1 tbsp Worcestershire sauce
• Oil (for shallow-frying)
• Tomato sauce (to serve)
• Fresh herbs (to garnish)

Servings:
• 50 meatballs

Method:
1. Combine potato, apple, and onion in a pan; barely cover with cold water. Bring to boil; simmer until tender, removing lid towards the end of cooking time so most of the water evaporates. Drain and mash.
2. Combine mash, bacon, egg, minces, seasonings, and sauce in a bowl. With wet hands, roll tablespoonfuls of mixture into balls.
3. Shallow-fry meatballs in hot oil in a pan until golden and cooked through; drain on absorbent paper.
4. Serve with tomato sauce and garnish with fresh herbs.
5. Dig in and enjoy!!!
Caramel Chocolate Cheesecake

Ingredients (for the base):
• 1 cup plain flour
• 3 tsp baking cocoa
• ¼ cup caster sugar
• 80g butter (cut into cubes)
• 1 tbsp iced water
• Dutch cocoa (sifted, to decorate)
Ingredients (for the filling):
• 2 x 250g blocks cream cheese (softened)
• 2 x 300ml tubs whipping cream
• 380g can caramel
• ¼ cup brown sugar
• 2 tbsp corn flour
• 3 large eggs
• 1 tsp vanilla extract

Servings:
• 8-10 people

Method:
1. Preheat oven to 180 degrees Celsius. Grease a 22cm springform tin and line the base with baking paper.
2. To make base, combine flour, cocoa, and sugar in bowl. Rub in butter to form clumps. Add water and bring mixture together to form a soft dough. Press evenly into base of tin. Bake for 15 min. Remove from oven and place on baking tray. Reduce oven to 160 degrees Celsius.
3. To make filling, process cream cheese in a food processor until smooth. Add 1 cup cream, caramel, brown sugar, corn flour, eggs, and vanilla, and process until smooth. Pour over base. Bake for 50-55min, until golden and centre just set but still very slightly wobbly. Refrigerate for 2-3 hours, until cold.
4. Beat remaining cream and spread over cheesecake. Return to fridge until ready to serve. Dust lightly with cocoa and cut into wedges to serve.
5. Dig in and enjoy!!!

Easy Gluten-free Marmalade Nut & Cherry Biscuits

Ingredients:
• 200g packet almond meal
• 2 tbsp corn flour
• ¼ cup caster sugar
• ¼ cup marmalade, plus 1 tbsp extra (to glaze)
• 1 large egg white
• ½ x 130g packet pine nuts or ½ x 110g packet flaked almonds
• 12 red glace cherries

Servings:
• 12 people

Method:
1. Preheat oven 170 degrees Celsius. Line baking tray with baking paper.
2. Process almond meal, corn flour, sugar, marmalade, a tiny pinch of salt and egg white in a food processor until mixture is sticky and just comes together.
3. Place pine nuts or almonds in small bowl. Roll 2 tsp of mixture into balls then roll in nuts to lightly coat. Place on tray, evenly spaced, and push a cherry into centre of each. Bake for 18-20 min, until firm and pale golden. Allow to cool on tray.
4. Heat extra marmalade and brush over biscuits to glaze.
5. Dig in and enjoy!!!

Kids' Milk Chocolate Fruit Fudge Pops

Ingredients:
• 125g plain, uncoated chocolate biscuits
• 395g can sweetened condensed milk
• 375g packet milk baking melts
• 50g butter
• ½ cup desiccated coconut
• ½ cup craisins
• ½ cup sultanas or raisins (chopped)
Decorations:
• Silver Cachous or White Pearls
• Lolly sticks
• 3-4 red sour straps
• Chocolate icing pen

Servings:
• 15 people

Method:
1. Grease a 20cm square cake tin. Line with baking paper. Crush biscuits with rolling pin or in a food processor, leaving some texture.
2. Stir condensed milk, chocolate, and butter in med saucepan over low heat until melted and smooth. Remove from heat, mix in biscuits crumbs, coconut, and dried fruit. Spread mixture in tin. Sprinkle over cachous or pearls to decorate. Refrigerate 2-3 hours.
3. Trim edges, cut into 5 lines. For each line, cut 3 triangles with two longer sides and a small base to make Christmas trees. Insert lolly stick into base. Cut stars from sour straps and stick to tops of trees using icing pen. Chill.
4. Dig in and enjoy!!!


---
Food & Drink | September 12, 2021
By Isabella Chua



Isabella shares some of her favorite recipes from growing up in a Filipino family. She loves learning about her heritage by simply cooking these meals with her mother. Food can be a powerful and tasty way to connect with family! Enjoy these yummy traditional meals.

Philippine Adobo

Description:
Adobo is a popular Filipino dish that has occasionally been considered the unofficial national dish in the Philippines. Its rather simple cooking process involves meat like chicken and/or pork, seafood, or vegetables getting marinated in soy sauce, vinegar, garlic, black peppercorns, and bay leaves, which are then browned in oil, and simmered in the marinade. During my youth, adobo was one of my favourite dishes to eat and the easiest one to prepare, according to my Filipina mother. To this day, I like to cook this meal on special occasions (with Mum's loving supervision) to enjoy and share with my whole family.

Ingredients:
• Chicken pieces
• Pork chunks (optional)
• Light soy sauce
• White vinegar
• 5 large garlic cloves (peeled)
• 5 tbsp brown sugar
• Crushed pepper
• Water
• Bay leaves (optional)

Servings:
• 5-6 people

Method:
1. Fill a measuring cup three-quarters with light soy sauce. Then, fill the remaining one-quarter of the measuring cup with white vinegar.
2. Crush the garlic cloves and add to the mixture along with the sugar. Combine with crushed pepper afterwards and stir well.
3. Fill the measuring cup almost to the rim with water, mix, and set aside.
4. Next, lightly drizzle a large pan with canola or vegetable oil and set over stove at medium heat.
5. When the oil starts to bubble, place the meat in and around the pan and fry until golden-brown.
6. Pour the adobo sauce from the measuring cup into the pan; covering all the pieces of meat. (Tip: Pour from and stir the measuring cup simultaneously so you would not miss any remnants of sugar.)
7. Add in bay leaves (optional) and cover pan with lid. Allow adobo to simmer at a slightly higher temperature until the sauce is slightly thickened. Keep turning over the meat while doing so.
8. Remove the pan from the stove and divide the meat into plates of 5-6. Serve with rice.
9. Dig in and enjoy!!!


Ube-Macapuno Cake

Description:
Ube-Macapuno cake, or Ube cake, is a Filipino sponge cake or chiffon cake made with ube halaya (or purple yam). Like most ube dishes in the Philippines, it is distinctively and vividly purple in coloration, and is usually topped with a buttercream, cream cheese, or whipped cream frosting flavoured with coconut. Typically served at Pinoy birthday parties, this particular recipe was personally sent from one of my honorary aunts, Jackie, and is, according to her, a great Filipino purple yam cake.

Ingredients:
• 2 ½ cups cake flour
• 3 tsp baking powder
• 1 tsp salt
• 1 cup ube/purple yam (cooked and finely grated)
• ¾ cup milk
• 1 tsp vanilla extract
• ½ cup corn syrup
• 7 egg yolks (lightly beaten)
• ½ cup vegetable oil
• 7 egg whites
• 1 tsp cream of tartar
• 1 cup white sugar
• 6 drops red food colouring
• 6 drops blue food colouring
• 12 ounce or 1 jar macapuno (coconut preserves)

• 1 cup evaporated milk (chilled)
• ¾ cup white sugar
• 1 cup butter (softened)
• 1 drop violet food colouring

Servings:
• 12 people

Method:
1. Preheat oven to 165 degrees Celsius. Line bottoms of 3–9-inch pans with parchment paper, but do not grease. Mix together the flour, baking powder, and salt, then set aside.
2. Place grated ube in a large bowl. Mix together the milk and vanilla, and gradually blend into ube until smooth. Blend in corn syrup, egg yolks, and oil. Beat in flour mixture until smooth and set aside.
3. In a large metal or glass mixing bowl, beat egg whites with cream of tartar until foamy. Gradually add sugar, then red and blue food colouring, continuing to beat until stiff peaks form. Fold 1/3 of the whites into the batter, then quickly fold in remaining whites until no streaks remain. Pour batter into prepared pans.
4. Bake in the preheated oven for 30-36 min, or until the centre of cake bounces back when lightly tapped. Invert pans on a wire rack and let cool upside down. When cool, run a knife around the edges to loosen cake from pans. Fill between layers with coconut preserves, then frost top and sides with butter icing.
5. To make butter icing, combine evaporated milk and sugar, then set aside. Cream butter until light and fluffy, before gradually adding sugar mixture, and continue beating to desired spreading consistency. Add violet food colouring, one drop at a time until desired tint is achieved.
6. Dig in and enjoy!!!

Filipino Spaghetti

Description:
Known as a Filipino variant of Italian spaghetti with Bolognese sauce, this dish is notable for its distinctive sweet sauce, which is made from tomato sauce sweetened with banana ketchup or brown sugar. Relatively cheap and easy to make, this particular dish also uses minced beef instead of meatballs and is usually topped with sliced hot dogs and/or grated cheddar cheese. Nowadays, Filipino spaghetti holds great cultural significance for Pinoy people due to its popularity as a comfort food and is typically served on multiple special occasions, especially children's birthdays.

Ingredients:
• ¾ spaghetti noodles
• 5 large garlic cloves (peeled)
• 1 brown onion (peeled)
• 1 pack of minced beef or ground meat
• 1 whole bottle of Bolognese sauce
• 1 ½ tsp chicken powder
• 5 full tbsp brown sugar
• Crushed pepper
• 1 medium-sized block of cheddar cheese
• ½ red or green capsicum
• 3 hot dogs

Servings:
• Roughly five people

Method:
1. Fill a pot three-quarters with boiled water.
2. Set on stove at high heat until the water bubbles.
3. Add spaghetti noodles and cook until al dente (roughly 8-12 minutes). Remove pot from stove afterwards.
4. Using a colander, strain the noodles over a sink and allow them to rest.
5. Next, fill a saucepan with a tablespoon of either canola or vegetable oil and set on stove at medium heat.
6. Crush the garlic cloves and place the contents into the saucepan. Spread around the pan using a spatula or cooking spoon and fry for roughly one minute.
7. Mince the onion and add to the saucepan. Fry until slightly brown.
8. Add beef mince to the pan and chop finely into tiny pieces using the spatula/cooking spoon. Cook until the meat is predominantly brown.
9. Pour the Bolognese sauce all over the beef mince. Combine and add chicken powder, sugar, and crushed pepper. Stir well.
10. Adjust and lower stove to moderate heat and allow sauce to simmer for 10 minutes. Meanwhile, grate the cheddar cheese and set aside in a bowl.
11. Next, mince the capsicum into tiny pieces. Then, peel the skin off the hot dogs and slice vertically into small, circular shapes.
12. Add more crushed pepper and a handful of cheddar cheese to the sauce. Stir well and mix in the capsicum and sliced hot dogs.
13. Continue alternating between stirring and adding crushed pepper until the taste and texture of the sauce is to your satisfaction. Remove saucepan from stove afterwards.
14. Divide the now cooled spaghetti noodles into plates of five. Spread each equally with four large scoopings of the spaghetti sauce.
15. Sprinkle a large pinch of leftover grated cheddar cheese on top of each plate.
16. Microwave each dish for 1 minute to melt the cheese.
17. Dig in and enjoy!!!


Kutsinta
Description:
Kutsinta (or cuchinta) are Filipino steamed cakes composed of flour, tapioca flour, and brown sugar. Soft, chewy, and topped with grated coconut, kutsinta is perfect as a delicious dessert or snack for sugar lovers everywhere.
Ingredients:
• 1 ½ cups plain flour, or alternatively, 1 cup plain flour and ½ rice flour
• ½ cup tapioca flour
• 1 ½ cups dark brown sugar
• 3 cups water
• 1 tbsp atsuete powder
• 1 tbsp lye water
Servings:
• Varies
Method:
1. Combine flour, tapioca flour, sugar, and water into a bowl. Stir well until the ingredients are dissolved and the mixture is smooth.
2. Pour in suete and mix until it is well dispersed and the desired colour is achieved.
3. Add in lye water and stir some more.
4. Lightly grease the insides of silicone molds (if available) with melted butter. Fill molds with mixture to about ¾ full.
5. Add water to a steamer (if available) and bring to simmer over medium heat.
6. Steam kutsinta for about 30-35 min or until the mixture is set. Remove from heat and allow to cool.
7. Gently remove each kutsinta from the molds and serve with grated coconut.
8. Dig in and enjoy!!!
---
Creative Folk, Uncategorized | August 11, 2021
We meet Isabella Chua our latest intern from Griffith University in Queensland.
Read more »
---