Born In 1934
Biography, Nostalgia | May 17, 2016
By Madison White
Merle was born in April of 1934, in Gordonvale, a small town outside of Cairns, Queensland. Merle's family owned a large cane farm in Gordonvale where her father, and his father before him, worked the land. The house they lived in was built specifically for her father to live in with his family. Merle said there was only one main bedroom in the house. The three children, Merle and her brother and sister, all slept in a louvered porch.
Merle said that growing up, her family was very poor. Her mother sold eggs from her chickens in order to pay for groceries. They still had to hire men to help when it came time to harvest the cane though.
"I can remember dad sitting there doing the wages. We hired a lot of men during cane cutting season, from all over Australia. It all used to be cut by hand," said Merle.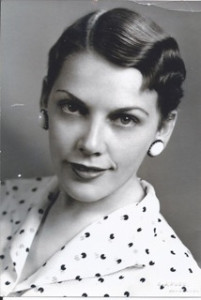 Merle lived on the farm for around 10 years with her family. During these years she went to school in Aloomba, a town close by. Merle would have to walk to school everyday.
"We walked the mile or so into school every day, without shoes. Even in the winter, no shoes," said Merle.
Merles early years spent on the farm, going to school in Aloomba, were during the war. Although, Merle admits, they didn't hear much about what was happing with the war out on the farm, they were very aware of it at school.
"We were scared of it. At school we had all these trenches dug, zig-zagged everywhere, because the enemy was going to invade. So we had these air raid shelters and they'd sound the alarm and we'd have to run down to the trenches. Of course, it rained every afternoon at four o'clock in the summer and the trenches would be filled with toads. I hated it. But we were so frightened, the Japanese had bombed Darwin and they had Townsville in their sights," said Merle.
There was even an occasion where Aloomba was evacuated and Merles mother took the children into Cairns for safety.
Merle says she remembers, during her years growing up through the war, going to Cairns when her mother met a soldier stationed there. The man was a signalman, stationed in Cairns to assist in detecting enemy planes. Merle's mother would later leave her husband for the soldier.
While he was courting Merle's mother, the soldier from Cairns would walk to Aloomba to visit her; the small town was more than 20 kilometres from where he was stationed, nearly an hour walk each way.
After some time her mother did decide to leave her father, taking off on the train with just her new partner and Merle, leaving the other two children behind.
"We only got to Mackay and she got cold feet, and back we went. Then she left again with my sister and I and left my brother, which was terrible for him. He was probably 10. He never forgave mum for that," said Merle.
Despite all of these troubles Merle says that looking back on her childhood, it never seemed so bad.
"Looking back on it, it never feels that bad, but back then we didn't know any different, we thought that's how everyone lived," said Merle.
After some moving around Merle, her sister, mother and stepfather settled in Bundaberg, a small town in Queensland. By the age of around 14 Merle stopped her education, before even attending high school, and began working full time. In order to do so, Merle had to lie about her age and say she was older than she truly was. In reflection, Merle is still happy with her decision to drop out of school; she believes it was what she needed to do and has no regrets.
Merle had to ride her bike to work everyday, rain hail or shine, and was paid one pound 10 shillings each week. She began night school then, studying short hand typing, and would ride some 45 minutes at night to attend these classes. It didn't last for long though.
"I got a bit cunning when I found out there were dance classes happening. I'd be there dancing instead of at my night classes," said Merle.
Merle eventually began teaching dance at a venue in Bundaberg where she saw John, a young man who she met at a life saver event, he asked her if he could walk her home one night and they married sometime four years later.
John and Merle were married for 48 years until John died in 2007. Merle still lives in Bundaberg, in the house that her and John built when they were first married.