Caroline's Endless Blessings
Biography, Nostalgia | June 8, 2016
By Margaret Nyakan Manynag Agoth
Life during the 1940's
Mrs Caroline Mary Power was born on January 1, 1946 which was a time when life was tough.
Caroline grew up into a  little Newcastle town called West Wallsend, where she was part of a  family including two brothers, a younger sister and two amazing parents as she described them.
With her mother suffering from arthritis, Caroline had many responsibilities; she even had to come home from school during her lunch breaks to take care of her mother and things at home.
"I never did very well at school because I had to look after things at home and my mum," she says.
"It was tough in those days, we never really had enough money for things, mum and dad always struggled. Life was pretty hard."
Despite the difficulties life brought them, Caroline admits that she was blessed to grow up in happy loving family.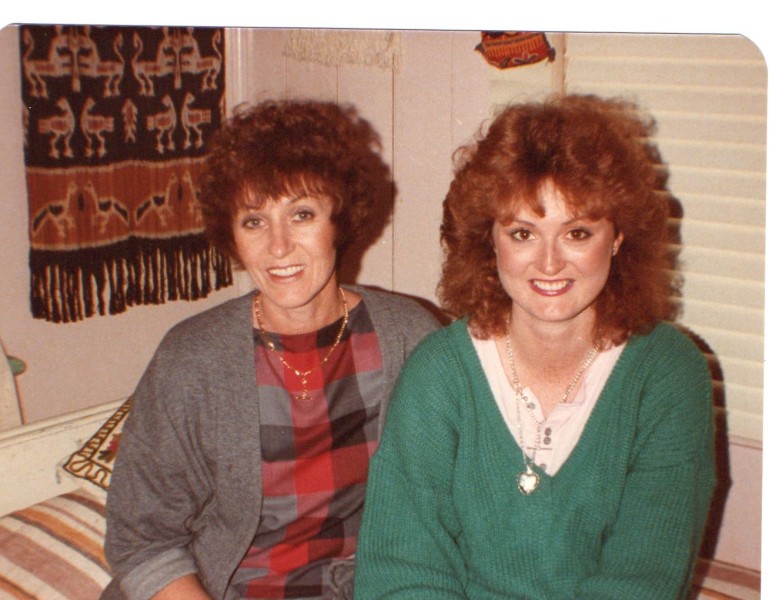 "We always had horses, my dad always made sure we had horses to ride," she says.
"My brothers and sisters and I never really argued, we got a long very well, I have been very blessed with my family. We always had a very close family."
Growing up in a Catholic School
Like most children her age, Caroline started school at the age and five and finished when she was fourteen.
Although she had a lot going on at home with family, her Catholic school also had her tied down. "I went to a Catholic school and I think I cleaned the church more than I did any study".
"I hated school, the nuns used to frighten me, they would cane me," she says.
Catholic Church's Influence
One day Caroline's mother found an advertisement in the newspaper of a well- off family looking for somebody to babysit their children while on holidays, her mother got in contact with the family which became her first job at 14.
The family's property was where Caroline learnt some of her most valuable lessons in her life. She met her first husband, made friendships she had learnt many lessons from, and the reason she became the mother of her first child.
"I remember going to the doctor and he said to me, "Don't you try and have an abortion or anything, you go straight home and talk to your parents," she says.
Caroline said she was terrified when she found out she was pregnant, imagine growing up in those tough Catholic Church days where everyone's opinion mattered more than life itself.
Caroline did as she was told by her doctor, her parents had to take this important family issue to the Catholic Church to seek the Priest's advice.
At that time, the church and her parent's decided to send her away to a home in Brisbane, South West Queensland where she and many other young girls stayed until they gave birth.
This was the best decision they made as her mother was critically ill and being pregnant and unmarried brought so much shame to the family. Carol knew many girls who had to be sent away from their families due to the same reasons.
According to the Catholic Church, Caroline had brought so much shame to her family to the point where the priest also blamed what she did on her youngest sister.
"I remember the priest wouldn't let my sister do things that she wanted to do in a Catholic church like become a child of Mary or something because I had fallen pregnant so he would take it out on my sister which I thought was pretty nasty," she says.
Finding Kerri
Tracy Lee, my Dearest Daughter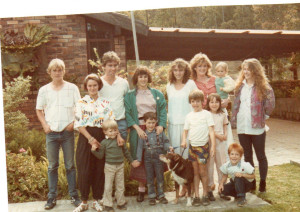 "I found her in August 1985, best day of my life," These were the exact words Caroline Mary Power described her happiest moment in life.
Caroline had her first child Kerri at the age of 17 her baby was adopted against her will. This moment marked one of the most difficult paths in her life.
"In 1964, I had Kerri in Brisbane due to me being unmarried, young and pregnant, she was adopted out and for 21 years every night, I would sit on my bed and say a prayer for her. I would say good night to her, I was just really filled with grief because I didn't know if she was dead or alive," she says.
You can imagine how painful it would have been to carry your child for nine months in the womb and not having the right to be a mother to her, it would have been worse not having the privilege to call her the name you named her.
"Kath and Merv named her Kerri, I had named her Tracy Lee, and every night I would till I met her I said goodnight Tracy," she says. It was difficult for Caroline to try and get used to calling her child Kerri at first.
Fighting Kerri's Battle
Fighting for her dearest Tracy Lee was a battle Caroline fought every day and night.
It wasn't until Caroline went to Toowoomba for her cousins wedding which took place at the Cathedral, when Kerri (Caroline's daughter) saw the bride getting into the car and her adopted father said to her when the photo was printed in the local paper, "I saw that wedding and that's the same surname as your mum's, would you like us to contact them."
Kerri refused and said, she would contact her mother. She contacted an agency and because Caroline had already put her name down trying to find her it was easier to connect them.
Caroline's motivation was simply because she wanted to know if her baby was alright and find out what had happened to her although she knew she could never have Kerri back.
As Kerri's mother searched everywhere, and visited every agency she could think of, all she got back was disappointing papers.
"All I got back was papers saying non identifying information, all I knew was that she was adopted by people from the country, and how old they were but nothing more than that".
That One Night
One night I was cooking dinner and the phone rang, and this voice said "Can you remember being in Brisbane in 1964." From then Carol knew straight away what it was about as she emotionally replied "Oh yeah."
"I just got so emotional and I wanted to talk to her straight away but they wouldn't let me".
Although Carol had found her daughter, it took some time for Carol to talk to Kerri because they had to get to her permission if she was willing to speak to her mother, which she did.
It was the first of August 1985, in Toowoomba Caroline and her long lost daughter met for the first time.
"When I cuddled her for the first time, I could just feel her go right through my body and it was just amazing," she says.
"You can imagine how wonderful it was when we found her."
Caroline, until this day still thanks God for having being blessed with such a wonderful family, her daughter Kerri and her amazing adoptive parents, and grandchild have filled her life with so much gratitude.
"The kids and Kerrie's parent's are just so lovely; they are just so accepting of me as family, I love how they are so kind and welcoming to me the first time we met," she says.