Culture
---
January 21, 2023
By Cheuk Hei Ng
Throughout his 20-year career working within the Christian community, Sir Daryl Evans has been serving as a pastor helping people find their faith in Jesus.
Daryl says it was a call from God that made him leave his career as a primary school teacher in 1982.
"I decided to start my career as a pastor and work for the Christian community, I wanted to teach people about Jesus and make a difference,"
"It was the year of 1983 since I had started to work as a pastor, so it had been a total of 20 years till now," says Daryl.
Throughout celebrations, weddings, dedicating newborn babies, or visiting patients in hospitals, Daryl is passionate in his work in terms of helping people find their faith in Jesus.
"The most amazing experiences throughout my career are seeing people making up their minds to believe in Jesus, accepting Jesus as their savior and follow him in life in order to learn from God," says Daryl.
Daryl had worked in six churches throughout his career, and he strongly believed that God had helped him a lot and gave him a sense of wisdom that is incorporated into his work.
In terms of the struggles that Daryl had encountered, he thinks that although it was a challenge to work with a variety of people from diverse backgrounds and sometimes encounter difficult individuals, he had learned to be patient, accepting, and tolerant in terms of loving and supporting people with kindness like Jesus.
"By believing in God and learning about God's words from the bible, young people would be able to retrain themselves and avoid making bad choices. By following God sincerely, you would be able to gain strength from God and your life would make more sense in general. I believe that living a life with Jesus is considered the best life for people," says Daryl.
Daryl strongly believed that people could really gain a sense of strength, direction and peace through their hardships in life by following Jesus.
"Life goes on. Allow Jesus into your life to lead you and you would really learn a lot. Please have faith in him. No matter what your choice is going to be as God gives people free will, God loves you no matter what," Daryl smiles as he says.
---
January 11, 2023
By Cheuk Hei, Ng
It was the year of 1979, Joyce made up her mind and left Hong Kong. She had chosen a new path, immigrating to Australia with her husband and children.
Having the idea to start a fresh life in a new country and wanting her children to receive education in Australia, Joyce decided to move to Brisbane with her family.
"At that time, there were only two main universities in Hong Kong, I wanted my children to adapt within a new learning environment and gain future success and opportunities in Australia," says Joyce.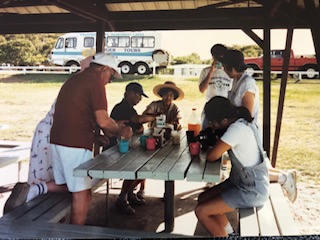 Despite the risk of encountering a great number of challenges and difficulties moving to a new country, Joyce strongly believed moving to Australia was a valuable opportunity and pathway for her family.
"We were very motivated and adaptable in terms of starting a new life and everything over again in Australia for a big change," says Joyce.
Being a strong-minded women and mother, Joyce says she always believed the key to success and wellbeing in terms of immigrating to a new country were based on adapting a positive attitude to change and a new way of seeing things in life.
"Due to my identity of being a new immigrant at that time, it was hard and nearly impossible to find a job that was similar to my career back in Hong Kong,
"I was working in an office in Hong Kong, but I needed to start a whole new type of career choice due to language barriers and other factors,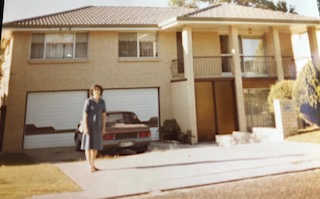 "But I was still very motivated and optimistic in terms of enjoying and striving for my new career working in restaurants, customer services and hospitality,
"I was very thankful and didn't feel resentful in terms of having the need to adapt to a whole new of career type. I was motivated and happy," says Joyce.
In terms of cultural differences, Joyce felt very different on how her life had changed in terms of lifestyle. She enjoyed the laidback, relaxed and slow-paced lifestyle in Australia compared to the fast-paced and busy city life in Hong Kong.
"I didn't feel any sort of homesickness or emotional struggles for my new life in Australia. I always thought if I have goals and motivation in my mind, my attitude will determine my future and happiness," Joyce says.
Joyce says that one of the goals she had in the past was to help her parents and siblings in Hong Kong immigrate to Australia.
"I didn't regret coming to Australia at all. Although there were not many choices in terms of meals and restaurants in Brisbane at that time, it had been fun to learn cooking Dim Sum or other Chinese dishes at home," Joyce says with a delighted laugh.
With the warm support and unity from the small Chinese community back then in Australia, Joyce and her family had felt very grateful for the help, love and support they had received from her Chinese friends.
"Although the Chinese community back then was considered very small and there were not a lot of Chinese immigrants in the eighties compared to nowadays, we felt very welcomed and happy by the unity and care provided by the community,
"Our children grew up happily together throughout the years and remained in close, supportive and loving relationships with each other. We are still very thankful for the love and warm support," says Joyce.
Joyce genuinely believes that the key to adapting into a new country and lifestyle depends on the attitude that people behold.
"Throughout life, there are going to be a lot of challenges and difficulties that a person may encounter, especially immigrating or living in a new country,
'But the sincere advice that I would give is that we should always look forward in life instead of looking back at past memories and old life. This is life. Let's live in the present and look forward to the future with a positive mindset,
"You will definitely feel motivated if you have life goals that you would like to achieve in life, just go for it," says Joyce.
Joyce believes her positive attitude to life and bold decisions had enhanced her wellbeing living in Australia.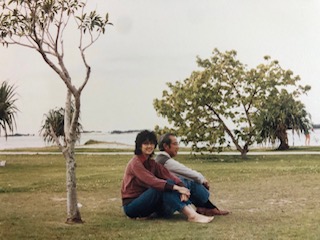 "Putting yourself out there to be openminded in terms of meeting new people and immersing into a new culture are considered very important,
"Don't be afraid to connect with people from a new country or community. Experience their lifestyle, their way of thinking and culture, and especially their humor! There is nothing to be worried about," says Joyce with a bright smile.
---
November 30, 2022
By Cheuk Hei, Ng
It was the month of January of 1986 when Susanna first came to Brisbane, Australia for a new fresh start of her life, leaving everything behind, including her friends and job in Hong Kong.
"The main reason that I came to Australia is because of my family. The main purpose of coming here was for family reunion, as my mother, sisters and brothers were living here," says Susanna.
It had been 36 years since Susanna immigrated to live in Australia. It was a brand-new adventure for Susanna, as she had been hesitant to come to Australia.
"I was not sure if I want to live here in Australia at first as I was hesitating. But I was young at that time and I wanted to try living here and my family were living here in the first place," she says.
Susanna's visa application was a success, she says that it is definitely god's plan for her at that time.
But as soon as she arrived in Brisbane, her impression of the city had been a surprise for her.
With a big smile on her face Susana says it was like going for a trip in the country side.
Brisbane city was still considered a developing city in the eighties. Compared to Susanna's country of origin in Hong Kong, which was considered one of the busiest and well-developed cities for international trading at the time, she was having trouble getting used to living in Brisbane city.
Susanna was enrolled in an immigration course for culture and language learning of Australia after she had arrived in Brisbane, while her husband was enrolled in university, majoring in accounting.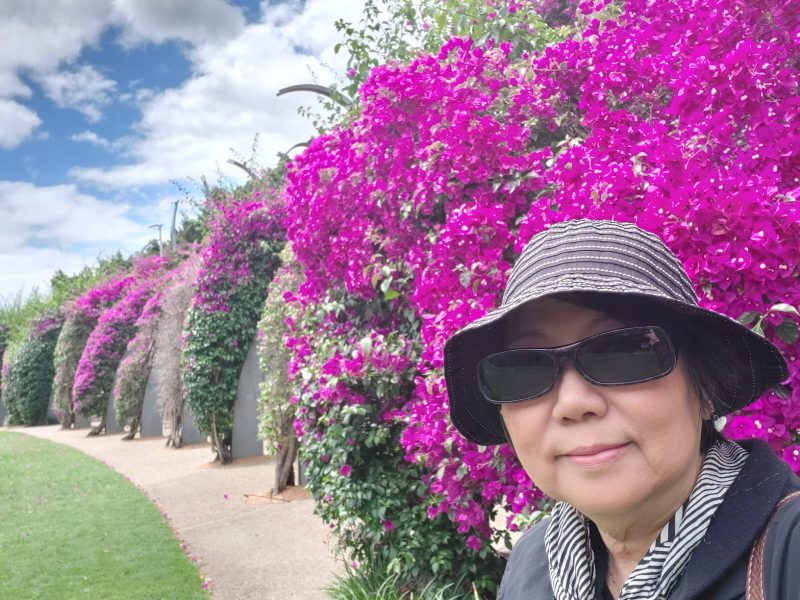 "It had been a source of struggle as I had encountered cultural and language differences when I first came here to Australia, my kids were also having trouble adapting to English learning environments in schools," says Susanna.
Susanna used to hire domestic helper for housekeeping in Hong Kong, which she found it harder when it was not considered an option living in Australia.
"I need to do everything myself as we couldn't hire any domestic helper here in Australia, I needed to be independent and it was a difficulty for my situation at that time," she says.
Luckily, she was able to find a job in Australia after three months, working as a team member in the Hong Kong Bank located in Brisbane. She used to work as a member of the bank back in Hong Kong and it had been easier for her to be transferred to a position in Brisbane.
However, she says that the IT technology of the bank was not considered as advanced as those in Hong Kong, therefore she found it a bit challenging to adapt into her new job. Despite the struggles and hardships Susanna had encountered, she and her family managed to adapt to a new way of living in Australia after a few months period.
"Although it was a bit hard when I was trying to adapt to everything in a new country, I somehow found happiness and a sense of accomplishment from my career and the loving support that the church had provided me and my family with. I am very grateful for that," says Susanna.
Her career had been one of her greatest accomplishments through her life in Australia, which she had received numerous promotions throughout her years of working in the bank.
"I was working as the supervisor of the Hong Kong Bank at first, but the bank was closed down after some time, which I felt a bit depressed and resentful due to the loss of my position. But then when I started working in my new position in Westpac, everyone in the team were very nice and helpful and I had received a few job promotions throughout my career,"she says.
One of the main reasons for her success and job promotion was due to her bilingual language skills, having been able to speak both English and Chinese at the same time in terms of working with Chinese customers.
There was a boost in the number of immigrants in the 90s, which there were an increase in immigrants from China, Taiwan and Hong Kong to Australia. This had been beneficial to Susanna's career as she was skilled at communications in both Chinese and English, which had earned her with a great amount of trust from her boss, managers and colleagues in regards to her helpful abilities.
"I was first being promoted to the position of manager assistant, and was then promoted to the manager of Asian business, and lastly being promoted to the position of relationship manager. I was feeling very accomplished and happy due to my job promotions," says Susanna.
"It was all God's plan. I am very grateful for the support provided by the church," says Susanna.
Susanna is now a committee member of a senior group of Sunny Bank's Baptist Church. Throughout her years of immigrating to Australia with her family, facing hardships and distress from adapting to a new country and way of living, the church had become a significant source of support for Susanna and her family.
"I participated in teaching Chinese at church and I found a source of happiness and support offered by the church and everyone from the church's community, I feel very grateful for what God had done for me and my family." says Susanna. Susanna is feeling very happy with her choice and does not have a single regret coming to live in Australia.
Despite the challenges Susanna had faced and struggled, she somehow found great happiness, achievements in her career and found a loving church community that had supported her throughout the years. "This is my home, Australia," she says.
---
October 6, 2021
By Isabella Chua
This is the life story so far of my maternal grandmother Erlinda "Linda" Smith (nee Jovellanos: first married name) (nee Lomibao: maiden name), or Lola (grandmother in Tagalog), as I call her.
Read more »
---
September 17, 2018
By Isabella Neal
Music has played a powerful role in history for many centuries. It has the ability to affect people and change the way we think and feel. Our imagination is brighter and minds are sharper because of it. Greek philosopher, Plato describes the gift of music as giving soul to the universe, wings to the mind, flight to the imagination and life to everything. Read more »
---
August 3, 2018
A big smile and a huge wag of a tail will be your treat for adopting a senior cat or dog.  Read more »
---
May 25, 2017
Resources for Bev Wilkinson's roundtable and mixed tape presentations for the Generations Remixed Intergenerational Conference in Milwaukee WI June 13-16 2017.
---
September 28, 2016
Our founder Bev just applied to be a speaker for the Generations United Conference in the United States next year.
The Generations United Conference is an opportunity for people from all around the world to share their wisdom on programs that focus on connecting young people with seniors.
---
June 18, 2016
by Nyakan Manynag Agoth
 Life in The Village
"I am the seventh wife out of my husband's fifteen wives and I couldn't be any prouder"- Adual Jang Arok Read more »
---
June 12, 2016
By Kate Grant
Stella Wilkie was born on December 6, 1915 making her the grand age of 100, and only half way to 101.
---