History
---
October 10, 2020
BY KIARA BLINCO
In the year of 1932, the Richards family saw a service that needed to be filled.
The waste industry in Australia was a seemingly small service that not many people wanted to interact with since it mostly had to be dealt with by hand.
Joseph Joe Richards Snr successfully gained a contract to work in the Murwillumbah Municipality and J.J Richards & Sons was born.
George Winterbon, the Mayor of Murwillumbah at the time, became the guarantor that allowed the Richards family to obtain this three-year contract and have the money to begin working.
In 1939, after some initial gruelling years, they were able to expand to the whole of Tweed Shire.
Joe and Dorothy Richards had six children, all of whom assisted them in their business.
Idwall Richards, born May 31st, 1930, often helped his father with the designing and building of workshops for their business.
He built his first shed when he was just 10 years old, alongside his father.
Idwall was so proficient in this area that his father suggested he get a job as an architect.
Not really knowing what else to do, Idwall moved in with his Aunt in Sydney in 1947 to hopefully start his career in the industry.
After a year of labour, Idwall realised it wasn't meant to be and moved closer to home in Brisbane in a similar job but caught the train to Murwillumbah each weekend to help his family at J.J Richards & Sons.
"In that time, the only way to get to Murwillumbah was by train to Southport and then everyone got on a bus that ended in Murwillumbah, I did that for many years," Idwall said.
By the mid 1950's, Idwall had quit his job in Brisbane and extended family like cousins and in-laws joined the business.
As family members joined, the business gained another contract in the Shire of Uralla and Walcha.
Idwall's father, Joe, passed away in the year of 1959. This is when his children took over and expansion to Toowoomba, Queensland occurred.
This was a major move, allowing more growth in Queensland, they continue to hold the contract in Toowoomba to this day.
It was in 1960 that Idwall and his partner, Jill moved into his late father's home.
The passing of his father also motivated the family to continue his work and expand the business even further.
Joseph Jnr took to rural Australia and created J.R Richards. While Idwall and Tom continued the hard yards in Chinderah.
Since then, Idwall has seen drastic changes to the waste industry including the implementation of side loading-trucks in 1968, instead of rear-loaders. A version of which is still in use today.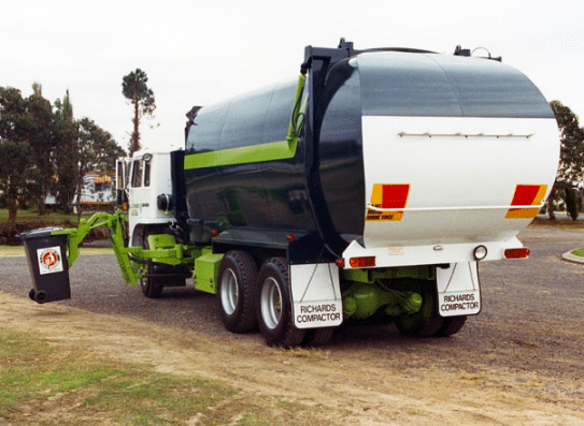 In fact, with inspiration from a Sydney-made garbage compactor, It was Idwall who designed the side-loaders at that time.
Chinderah remained the centre of these milestones until Tom created his own facility in Brisbane in 1990, leaving Idwall to tender the Tweed Shire area for himself.
Tom and sister Joyce bought out Idwall's share of J.J Richards & Sons and that's when it changed to Solo Resource Recovery in the areas of and surrounding the Tweed Shire.
Idwall's children, Gillian, Rhys and Robert, have since joined the business as well. Bringing their children with them as well.
Since then, rapid expansion has occurred. Since the family has proven to be innovative and reliable, the Richards name can now be seen all over Australia and even in New Zealand or the United States.
"It's great to see what was just a little company in 1932, become what it is today."
As a man in his 90's, Idwall can no longer practice golf each week like he did since the 60's. Instead, he plays tennis twice a week with friends, on his home court.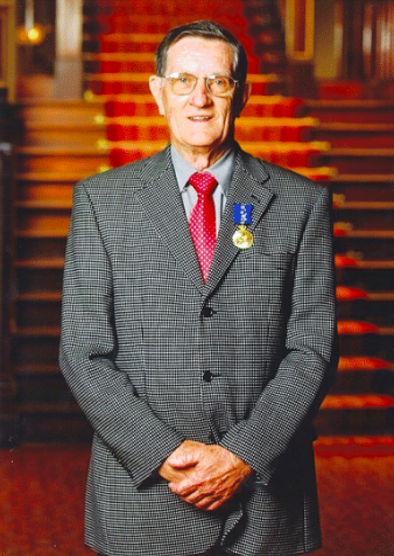 Other than this, he has no intention of retiring any time soon, he continues to work hard week to week and says he plans to go straight upstairs from there
---