Biographies
---
January 11, 2023
By Cheuk Hei, Ng
It was the year of 1979, Joyce made up her mind and left Hong Kong. She had chosen a new path, immigrating to Australia with her husband and children.
Having the idea to start a fresh life in a new country and wanting her children to receive education in Australia, Joyce decided to move to Brisbane with her family.
"At that time, there were only two main universities in Hong Kong, I wanted my children to adapt within a new learning environment and gain future success and opportunities in Australia," says Joyce.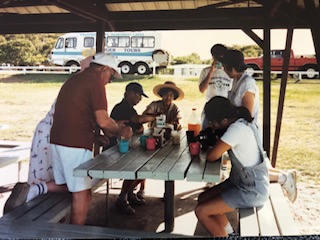 Despite the risk of encountering a great number of challenges and difficulties moving to a new country, Joyce strongly believed moving to Australia was a valuable opportunity and pathway for her family.
"We were very motivated and adaptable in terms of starting a new life and everything over again in Australia for a big change," says Joyce.
Being a strong-minded women and mother, Joyce says she always believed the key to success and wellbeing in terms of immigrating to a new country were based on adapting a positive attitude to change and a new way of seeing things in life.
"Due to my identity of being a new immigrant at that time, it was hard and nearly impossible to find a job that was similar to my career back in Hong Kong,
"I was working in an office in Hong Kong, but I needed to start a whole new type of career choice due to language barriers and other factors,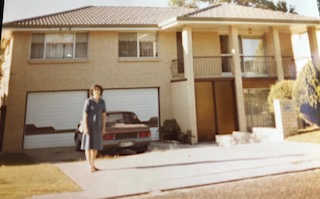 "But I was still very motivated and optimistic in terms of enjoying and striving for my new career working in restaurants, customer services and hospitality,
"I was very thankful and didn't feel resentful in terms of having the need to adapt to a whole new of career type. I was motivated and happy," says Joyce.
In terms of cultural differences, Joyce felt very different on how her life had changed in terms of lifestyle. She enjoyed the laidback, relaxed and slow-paced lifestyle in Australia compared to the fast-paced and busy city life in Hong Kong.
"I didn't feel any sort of homesickness or emotional struggles for my new life in Australia. I always thought if I have goals and motivation in my mind, my attitude will determine my future and happiness," Joyce says.
Joyce says that one of the goals she had in the past was to help her parents and siblings in Hong Kong immigrate to Australia.
"I didn't regret coming to Australia at all. Although there were not many choices in terms of meals and restaurants in Brisbane at that time, it had been fun to learn cooking Dim Sum or other Chinese dishes at home," Joyce says with a delighted laugh.
With the warm support and unity from the small Chinese community back then in Australia, Joyce and her family had felt very grateful for the help, love and support they had received from her Chinese friends.
"Although the Chinese community back then was considered very small and there were not a lot of Chinese immigrants in the eighties compared to nowadays, we felt very welcomed and happy by the unity and care provided by the community,
"Our children grew up happily together throughout the years and remained in close, supportive and loving relationships with each other. We are still very thankful for the love and warm support," says Joyce.
Joyce genuinely believes that the key to adapting into a new country and lifestyle depends on the attitude that people behold.
"Throughout life, there are going to be a lot of challenges and difficulties that a person may encounter, especially immigrating or living in a new country,
'But the sincere advice that I would give is that we should always look forward in life instead of looking back at past memories and old life. This is life. Let's live in the present and look forward to the future with a positive mindset,
"You will definitely feel motivated if you have life goals that you would like to achieve in life, just go for it," says Joyce.
Joyce believes her positive attitude to life and bold decisions had enhanced her wellbeing living in Australia.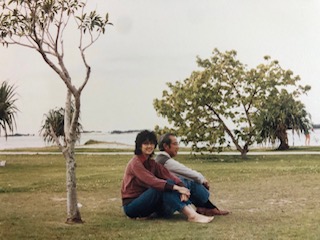 "Putting yourself out there to be openminded in terms of meeting new people and immersing into a new culture are considered very important,
"Don't be afraid to connect with people from a new country or community. Experience their lifestyle, their way of thinking and culture, and especially their humor! There is nothing to be worried about," says Joyce with a bright smile.
---
November 30, 2022
By Cheuk Hei, Ng
It was the month of January of 1986 when Susanna first came to Brisbane, Australia for a new fresh start of her life, leaving everything behind, including her friends and job in Hong Kong.
"The main reason that I came to Australia is because of my family. The main purpose of coming here was for family reunion, as my mother, sisters and brothers were living here," says Susanna.
It had been 36 years since Susanna immigrated to live in Australia. It was a brand-new adventure for Susanna, as she had been hesitant to come to Australia.
"I was not sure if I want to live here in Australia at first as I was hesitating. But I was young at that time and I wanted to try living here and my family were living here in the first place," she says.
Susanna's visa application was a success, she says that it is definitely god's plan for her at that time.
But as soon as she arrived in Brisbane, her impression of the city had been a surprise for her.
With a big smile on her face Susana says it was like going for a trip in the country side.
Brisbane city was still considered a developing city in the eighties. Compared to Susanna's country of origin in Hong Kong, which was considered one of the busiest and well-developed cities for international trading at the time, she was having trouble getting used to living in Brisbane city.
Susanna was enrolled in an immigration course for culture and language learning of Australia after she had arrived in Brisbane, while her husband was enrolled in university, majoring in accounting.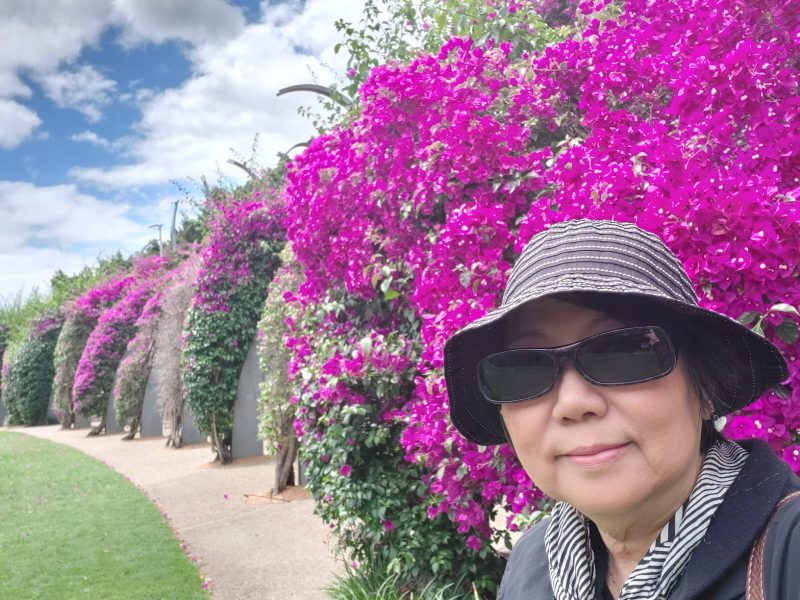 "It had been a source of struggle as I had encountered cultural and language differences when I first came here to Australia, my kids were also having trouble adapting to English learning environments in schools," says Susanna.
Susanna used to hire domestic helper for housekeeping in Hong Kong, which she found it harder when it was not considered an option living in Australia.
"I need to do everything myself as we couldn't hire any domestic helper here in Australia, I needed to be independent and it was a difficulty for my situation at that time," she says.
Luckily, she was able to find a job in Australia after three months, working as a team member in the Hong Kong Bank located in Brisbane. She used to work as a member of the bank back in Hong Kong and it had been easier for her to be transferred to a position in Brisbane.
However, she says that the IT technology of the bank was not considered as advanced as those in Hong Kong, therefore she found it a bit challenging to adapt into her new job. Despite the struggles and hardships Susanna had encountered, she and her family managed to adapt to a new way of living in Australia after a few months period.
"Although it was a bit hard when I was trying to adapt to everything in a new country, I somehow found happiness and a sense of accomplishment from my career and the loving support that the church had provided me and my family with. I am very grateful for that," says Susanna.
Her career had been one of her greatest accomplishments through her life in Australia, which she had received numerous promotions throughout her years of working in the bank.
"I was working as the supervisor of the Hong Kong Bank at first, but the bank was closed down after some time, which I felt a bit depressed and resentful due to the loss of my position. But then when I started working in my new position in Westpac, everyone in the team were very nice and helpful and I had received a few job promotions throughout my career,"she says.
One of the main reasons for her success and job promotion was due to her bilingual language skills, having been able to speak both English and Chinese at the same time in terms of working with Chinese customers.
There was a boost in the number of immigrants in the 90s, which there were an increase in immigrants from China, Taiwan and Hong Kong to Australia. This had been beneficial to Susanna's career as she was skilled at communications in both Chinese and English, which had earned her with a great amount of trust from her boss, managers and colleagues in regards to her helpful abilities.
"I was first being promoted to the position of manager assistant, and was then promoted to the manager of Asian business, and lastly being promoted to the position of relationship manager. I was feeling very accomplished and happy due to my job promotions," says Susanna.
"It was all God's plan. I am very grateful for the support provided by the church," says Susanna.
Susanna is now a committee member of a senior group of Sunny Bank's Baptist Church. Throughout her years of immigrating to Australia with her family, facing hardships and distress from adapting to a new country and way of living, the church had become a significant source of support for Susanna and her family.
"I participated in teaching Chinese at church and I found a source of happiness and support offered by the church and everyone from the church's community, I feel very grateful for what God had done for me and my family." says Susanna. Susanna is feeling very happy with her choice and does not have a single regret coming to live in Australia.
Despite the challenges Susanna had faced and struggled, she somehow found great happiness, achievements in her career and found a loving church community that had supported her throughout the years. "This is my home, Australia," she says.
---
October 6, 2021
By Isabella Chua
This is the life story so far of my maternal grandmother Erlinda "Linda" Smith (nee Jovellanos: first married name) (nee Lomibao: maiden name), or Lola (grandmother in Tagalog), as I call her.
Read more »
---
June 8, 2021
By Erin Norton
Having studied a Bachelor of Arts at university, Jenny has always had an affinity for painting using acrylics. She longed to take her passion into schools and teach but found it difficult to land a job at her local schools. 8 years after she relocated to the Coast, it was finally time for her dreams to become a reality and set to work converting her garage into an art studio. Jenny gathered together paints and canvases, pots and paintbrushes and enlisted the help of Vince to make the easels using his woodworking skills.
Read more »
---
May 24, 2021
By Erin Norton
This is my Grandad Ron receiving a medal of honour from the Queen Mother in 1975. According to my Nan, she smiled at him and remarked "A Gordon for me". Ron stood up so straight that a button of his uniform came flying off!
This is how I would like to remember him: a proud, humble, and respectful soldier with an infectious sense of humour- a trait that he has passed on to my Dad.
Unfortunately, he passed away in 2013 and as my grandparents lived in Spain, I have few memories of Ron. I remember he had wrinkly tattoos on his chest and a silver tooth but until now, I did not know the extent of his military career. Looking at the old pictures and reading the reports from his fellow soldiers and students, I can see that Ron was loved dearly by everyone, especially my Nan Sandra. It has been an honour to write this article and reconnect with an important figure in my family's diverse and complicated history.
So, let us start at the beginning (with the help of some official documents).
Roy "Ron" Alexander Norton was born on the 12th of May 1937. He started boxing when was 8 years old and left school at 15 to join the Merchant Navy. He stayed with the Navy for a couple of years but then changed tack and enlisted in the now legendary Gordon Highlanders.
The Gordon Highlanders were one of the finest regiments in the British Army, spanning over 200 years until their amalgamation in 1994. Consisting of fishermen, farmers, university students and labourers, the Highlanders were ordinary people with a strong sense of duty and drive to serve their country.
Ron enlisted in 1963 and completed his basic training in Fort George, a tiny town near Inverness in Scotland. That same year, Ron and his fellow Highlanders embarked on numerous tours of duty in Kenya, Mombasa, and Swaziland and then moved on to Borneo and Cyprus.
During his time with the Highlanders, was revered by his colleagues who referred to him as "Mush". He was described as a short man but one who walked tall and was brimming with the self confidence of an "old soldier" and loved canoeing and boxing. His stern and sometimes ominous exterior concealed a man who would light up a room with his endless supply of jokes, making the dullest moments entertaining.
In 1972, Ron married the love of his life, Sandra in Grays, Essex, England. Shortly after the wedding, the newly weds with my Dad in tow moved to Northern Ireland where Ron completed a tour of duty, assisting the Royal Ulster Constabulary (RUI) during "The Troubles", a series of riots and terrorist attacks by the Irish Republican Army. During the late 70's and 80's, the trio moved around a lot and journeyed to many far off and exotic places like Singapore, Penang, and New Zealand.
But after years of service to the Highlanders and the British Army, Ron retired from military life in the summer of 1981 taking up a job in Industrial Security Management. After my Dad was all grown up, Ron and Sandra moved from England to the idyllic seaside town of Mazarron, Murcia, Spain, which provided a perfect place for retirement.
Throughout his later years of life, he became even more of an inspiration by joining the local Karate community, teaching a number of students at the Dominoes Martial Arts Self Defence Club as "Sensei Rocket".
My Grandad Ron was a hero, a true gentleman, a husband, and a father. He touched the hearts of many throughout his life and I am honoured to say that I am related to him. Love you forever.
---
October 10, 2020
BY KIARA BLINCO
In the year of 1932, the Richards family saw a service that needed to be filled.
The waste industry in Australia was a seemingly small service that not many people wanted to interact with since it mostly had to be dealt with by hand.
Joseph Joe Richards Snr successfully gained a contract to work in the Murwillumbah Municipality and J.J Richards & Sons was born.
George Winterbon, the Mayor of Murwillumbah at the time, became the guarantor that allowed the Richards family to obtain this three-year contract and have the money to begin working.
In 1939, after some initial gruelling years, they were able to expand to the whole of Tweed Shire.
Joe and Dorothy Richards had six children, all of whom assisted them in their business.
Idwall Richards, born May 31st, 1930, often helped his father with the designing and building of workshops for their business.
He built his first shed when he was just 10 years old, alongside his father.
Idwall was so proficient in this area that his father suggested he get a job as an architect.
Not really knowing what else to do, Idwall moved in with his Aunt in Sydney in 1947 to hopefully start his career in the industry.
After a year of labour, Idwall realised it wasn't meant to be and moved closer to home in Brisbane in a similar job but caught the train to Murwillumbah each weekend to help his family at J.J Richards & Sons.
"In that time, the only way to get to Murwillumbah was by train to Southport and then everyone got on a bus that ended in Murwillumbah, I did that for many years," Idwall said.
By the mid 1950's, Idwall had quit his job in Brisbane and extended family like cousins and in-laws joined the business.
As family members joined, the business gained another contract in the Shire of Uralla and Walcha.
Idwall's father, Joe, passed away in the year of 1959. This is when his children took over and expansion to Toowoomba, Queensland occurred.
This was a major move, allowing more growth in Queensland, they continue to hold the contract in Toowoomba to this day.
It was in 1960 that Idwall and his partner, Jill moved into his late father's home.
The passing of his father also motivated the family to continue his work and expand the business even further.
Joseph Jnr took to rural Australia and created J.R Richards. While Idwall and Tom continued the hard yards in Chinderah.
Since then, Idwall has seen drastic changes to the waste industry including the implementation of side loading-trucks in 1968, instead of rear-loaders. A version of which is still in use today.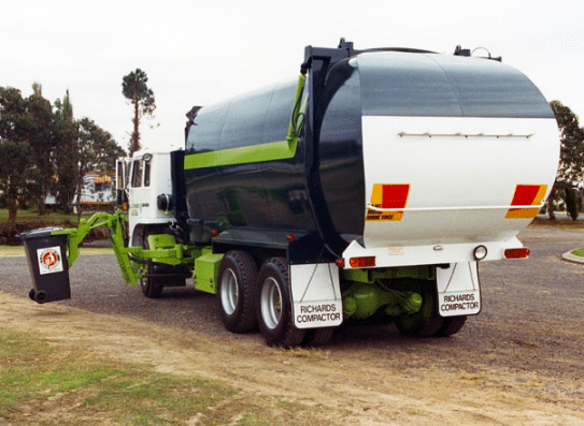 In fact, with inspiration from a Sydney-made garbage compactor, It was Idwall who designed the side-loaders at that time.
Chinderah remained the centre of these milestones until Tom created his own facility in Brisbane in 1990, leaving Idwall to tender the Tweed Shire area for himself.
Tom and sister Joyce bought out Idwall's share of J.J Richards & Sons and that's when it changed to Solo Resource Recovery in the areas of and surrounding the Tweed Shire.
Idwall's children, Gillian, Rhys and Robert, have since joined the business as well. Bringing their children with them as well.
Since then, rapid expansion has occurred. Since the family has proven to be innovative and reliable, the Richards name can now be seen all over Australia and even in New Zealand or the United States.
"It's great to see what was just a little company in 1932, become what it is today."
As a man in his 90's, Idwall can no longer practice golf each week like he did since the 60's. Instead, he plays tennis twice a week with friends, on his home court.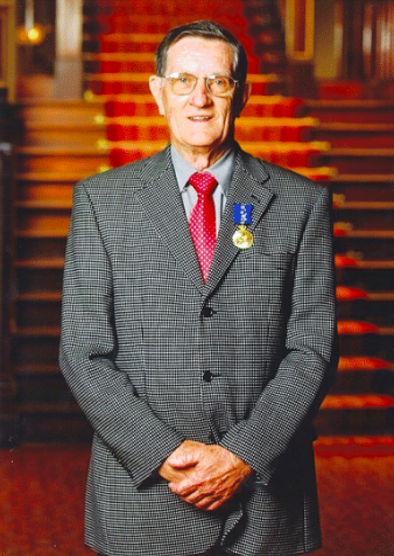 Other than this, he has no intention of retiring any time soon, he continues to work hard week to week and says he plans to go straight upstairs from there
---