Discovering retire bizzie owners around Australia
Creative Folk, Entrepreneurs | April 11, 2018
Today we chat to co-author Jill Weeks who has written Retire Bizzi as a result of travelling around Australia interviewing retirees who are running profitable hobbies or small businesses.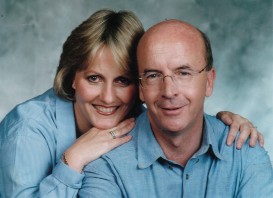 Tell me what inspired you to write a book on retirees who run businesses in Australia?
My husband  Owen and I were travelling to write the first edition of Where To Retire In Australia.  When we visited a town one of the questions we asked was, 'If you moved to the area, (tree/sea change or to retire) is there scope to run a profitable hobby or small business?"
We kept being referred to people who were doing exactly that and enjoying themselves.
Is there a person in the book that stands out for you? And why?
Not any one person, but many. And we have met many more since we wrote our book. These people are inspiring, they are curious; they have a zest and a passion for what they are doing.
Some people we have met:
A lady who has developed a business taking walking tours in France and Italy for women
Making soap: They started making soap in the home garage and now their soap making business has grown into a factory.
Making muesli from markets to market place
Designing ironing board covers, which are made by adults with an intellectual disability, from rural NSW.  They have sold over 400,000 ironing board covers in 30 countries. This has led to other products being developed and other opportunities.
What are some of your top money making tips?
Some observations from others that I have seen include:
People we have met have not taken big risks. Nor have they bought themselves a job, rather, they have looked at their interests and passions and developed them.
Many people researched their idea before they retired: Such as seeing if their idea would be viable by asking questions.
Some did courses to strengthen their skills
Some ideas developed from their interests
Be realistic
What advice would you give to a person thinking of starting his or her own business?
Some observations not advice from people we have met:
Research the idea, preferably whilst still working
Attend courses, seminars, and workshops in your chosen field
Be inquisitive, ask lots of questions
Start small
Don't risk your savings
You have visited over 200 locations in Australia. What are a few places that you would recommend visiting?
Australia is blessed with many wonderful locations: from Broome to Ballina and from Cairns to Cygnet.
Esperance, Western Australia: beautiful beaches,
Denmark, Western Australia: natural attractions
Mudgee, NSW: lifestyle, wineries and a relaxed atmosphere
Binalong Beach, Tasmania: A gem!
Castlemaine, Victoria: history, culture,
Charters Towers, Qld: history, country hospitality
Port Elliot, South Australia: village like atmosphere, seaside location
Tamar Valley, Tasmania: scenery, relaxing
Toowoomba, Qld: : garden city
Southern Highlands NSW: scenery