It is all about attitude!
Culture | January 11, 2023
By Cheuk Hei, Ng
It was the year of 1979, Joyce made up her mind and left Hong Kong. She had chosen a new path, immigrating to Australia with her husband and children.
Having the idea to start a fresh life in a new country and wanting her children to receive education in Australia, Joyce decided to move to Brisbane with her family.
"At that time, there were only two main universities in Hong Kong, I wanted my children to adapt within a new learning environment and gain future success and opportunities in Australia," says Joyce.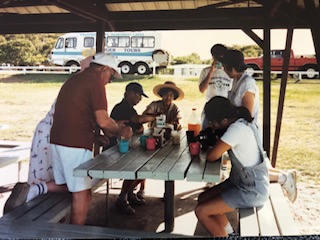 Despite the risk of encountering a great number of challenges and difficulties moving to a new country, Joyce strongly believed moving to Australia was a valuable opportunity and pathway for her family.
"We were very motivated and adaptable in terms of starting a new life and everything over again in Australia for a big change," says Joyce.
Being a strong-minded women and mother, Joyce says she always believed the key to success and wellbeing in terms of immigrating to a new country were based on adapting a positive attitude to change and a new way of seeing things in life.
"Due to my identity of being a new immigrant at that time, it was hard and nearly impossible to find a job that was similar to my career back in Hong Kong,
"I was working in an office in Hong Kong, but I needed to start a whole new type of career choice due to language barriers and other factors,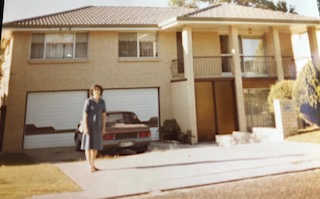 "But I was still very motivated and optimistic in terms of enjoying and striving for my new career working in restaurants, customer services and hospitality,
"I was very thankful and didn't feel resentful in terms of having the need to adapt to a whole new of career type. I was motivated and happy," says Joyce.
In terms of cultural differences, Joyce felt very different on how her life had changed in terms of lifestyle. She enjoyed the laidback, relaxed and slow-paced lifestyle in Australia compared to the fast-paced and busy city life in Hong Kong.
"I didn't feel any sort of homesickness or emotional struggles for my new life in Australia. I always thought if I have goals and motivation in my mind, my attitude will determine my future and happiness," Joyce says.
Joyce says that one of the goals she had in the past was to help her parents and siblings in Hong Kong immigrate to Australia.
"I didn't regret coming to Australia at all. Although there were not many choices in terms of meals and restaurants in Brisbane at that time, it had been fun to learn cooking Dim Sum or other Chinese dishes at home," Joyce says with a delighted laugh.
With the warm support and unity from the small Chinese community back then in Australia, Joyce and her family had felt very grateful for the help, love and support they had received from her Chinese friends.
"Although the Chinese community back then was considered very small and there were not a lot of Chinese immigrants in the eighties compared to nowadays, we felt very welcomed and happy by the unity and care provided by the community,
"Our children grew up happily together throughout the years and remained in close, supportive and loving relationships with each other. We are still very thankful for the love and warm support," says Joyce.
Joyce genuinely believes that the key to adapting into a new country and lifestyle depends on the attitude that people behold.
"Throughout life, there are going to be a lot of challenges and difficulties that a person may encounter, especially immigrating or living in a new country,
'But the sincere advice that I would give is that we should always look forward in life instead of looking back at past memories and old life. This is life. Let's live in the present and look forward to the future with a positive mindset,
"You will definitely feel motivated if you have life goals that you would like to achieve in life, just go for it," says Joyce.
Joyce believes her positive attitude to life and bold decisions had enhanced her wellbeing living in Australia.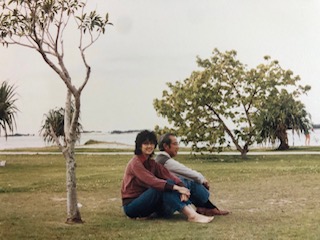 "Putting yourself out there to be openminded in terms of meeting new people and immersing into a new culture are considered very important,
"Don't be afraid to connect with people from a new country or community. Experience their lifestyle, their way of thinking and culture, and especially their humor! There is nothing to be worried about," says Joyce with a bright smile.