Life as an international student in Australia
Creative Folk, Student Profile | May 19, 2021
By Vania Adya Anindita
Aya is a 17-year-old Indonesian female who started studying on the Gold Coast in 2019. She commenced university in June where she enrolled in a Diploma of Arts and Communication. She decided to study at Griffith University because she likes Gold Coast better than other big cities in Australia.
At her beginning of university, Aya experienced culture shock as she never thought Australian culture was vastly different with Indonesia. This culture shock ranged from daily activities to formal activities. Her fears before coming to the Gold Coast involved being afraid of a whole new city and lifestyle. She worried that she would find difficulty making new friends and being accepted within the Australian culture. Aya was surprised when she experienced the Gold Coast's relaxed lifestyle. She saw that university students were allowed to wear casual outfits to campus, including sandals, shorts and t-shirts. This was different in comparison to Indonesia, where it is mandatory for college and university students to wear formal outfits when attending classes.
Moreover, Aya found another type of culture shock was the lecturer's ways of teaching that were different. At Griffith University, the course schedule was flexible depending on student's response or enthusiasm and most lecturers are friendly to students. However, the way of teaching in Indonesia is the opposite, where students are not allowed to have a very friendly relation with their teachers to avoid bribery.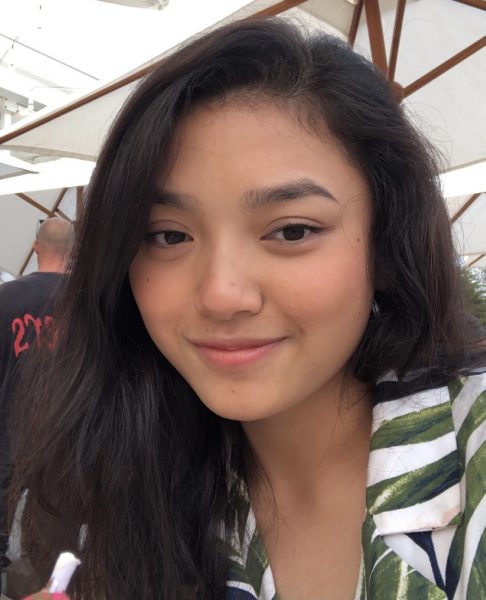 Sometimes, Aya struggled with the adaptation of new lifestyle and cultures. However, Aya believed that she had to adapt to this new way of life to do well in her new chapter of as an International student in Australia.
Aya was grateful to experience the different way of life in Australia all that she had learnt shaped her view of the world differently giving her insight into another culture.
Aya enjoyed the opportunity to meet a lot of people from different backgrounds at Griffith University and all the beautiful beaches on the Gold Coast.
One of the good aspects of studying abroad was that Aya became more independent. Aya learnt to do things that she had never done on her own in Indonesia. Aya was always seeking help from friends and relatives to help her. In Australia Aya learnt how to do tasks solo such as cook rice, open bank accounts, pay tuition and lease apartments to stay.
Another great lesson Aya learned from living in Australia was to become more of a friendly, easy going and open-minded person, as being a student on the Gold Coas she needed to develop good communication skills to expand her social circle. Aya soon become friends with fellow students to broaden her connections while she studied at university.
Some good advice from Aya for Indonesian students who want to study in Australia is to always be confident and expand your connection with many students. It may be easier to just hang out with other Indonesian friends but it is important to take advantage of studying in another country and try and make friends with others who are Australian or of another nationality. Don't be afraid to try new things and opportunities.