Marie Davis
Love, Relationships | November 26, 2013
By Chris Paduano
Marie met her husband Roger in 1967 while living at the Victorian Bureau of Epilepsy (now the Epilepsy Foundation of Victoria). She lived there with five other girls, all sufferers of epilepsy who had chosen to move to Melbourne from the country. They met because Roger, a sufferer of severe epilepsy, would wait for his mother to drive him home after work. His mother had been responsible for starting the foundation because she felt that the help offered to epilepsy sufferers, including her son, was inadequate. Marie and Roger were engaged in 1968 and married later that year. Sadly, Roger passed away last year after a short battle with cancer.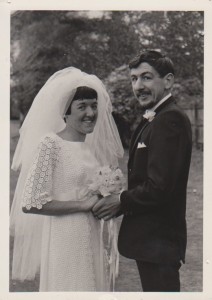 Born on November 24, 1945, Marie grew up on a small farm in Euroa with four siblings. Attending Euroa High School, she was always part of the Swimming and Marching teams. Outside of school, Marie enjoyed cooking, sewing, gardening and was a part of the girl's group at church with her sister.
Due to her epilepsy, she was unable to be a teacher or kindergarten teacher like she had hoped and instead turned her attention to other possibilities. Since there was little work or opportunities in a country town, she chose to move to Melbourne.
After their wedding, Marie and Roger lived in Glenferrie for a short time before moving to Nunawading, where they lived for 30 years. They then moved to Rowville for 10 years and finally settled in Lysterfield where Marie lives today. Due to their Epilepsy, they lived a "different type of life" and were faced with some difficulties including their inability to drive, which made working difficult at different stages. Roger had a passion for building cabinets and sought this as a career throughout his life.
Marie admits that when Roger said he wanted to get married, she told him they couldn't live on his pension. Within four months he was off the pension and never went on it again, "He had an aim in life" she said. A very particular worker, Roger was often told by employers that he was too slow. Despite this he continued to seek work in the field he was passionate about "Poor Rodge, he used to just persevere" she laughed.
Marie says her longest job has been with Avon, which she has done for 25 years. She says that it is basically paid exercise, gets her out of the house and it can be done in her own hours, which is important to her.
Since they never had children (warned against it), Marie and Roger often opened their house to boarders who were looking for a room. An Asian student named Edith lived with them for 10 years before moving to university. Edith was like a daughter to them and came to call them mum and dad. She is now married, has a two-year-old daughter and is pregnant again. Marie says that one of Roger's final projects was to make a small table and chairs for their grand daughter, which he was able to complete not long before he passed. Edith spoke at his funeral and still visits Marie on a regular basis.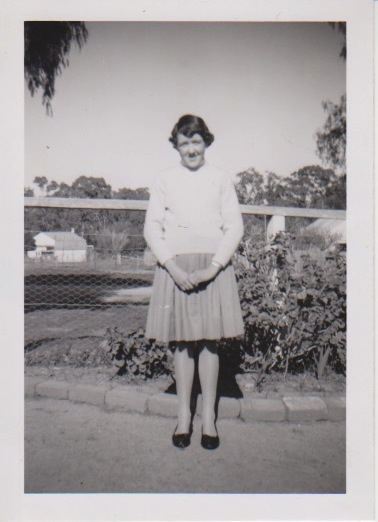 Around 20 years ago, Marie had a brain operation after the cause of her epilepsy was discovered. Since then she has not suffered another seizure. It was also around that time that Roger decided to go for a driver's license because he had good control of his epilepsy with the help of medication. After he was successful and bought a car, he suggested that Marie learn to drive as well. While she was initially against it, she says that she is happy now that she did. It allows her to continue her Avon, continue to be apart of her church and keeps her from being isolated.
The Church that Marie is part of recently celebrated their 40th anniversary, something that she admits was hard without Roger as they were both founding members. During the 40 years, they both took on large commitments, which included running the kids club together for 27 years and making clothing and toys for the kids. Roger helped by making wooden cars for a Grand Prix that the church holds annually while Marie sewed hats, bibs and art smocks for the kids. She says that because they didn't have kids, they always enjoyed interacting with kids through the church. Since Roger's passing, the winner of the Grand Prix has been the awarded the Roger Davis Memorial Trophy.
Marie and Roger were always invited to an annual dinner for the Epilepsy Foundation of Victoria on behalf of his mother. Marie was recently invited to the next dinner and while she says that she is nervous about attending, it means a lot to her because the foundation was the reason that she met Roger.
Today, Marie is still an avid sewer and says she doesn't know what she will do if she ever has to give it up. She keeps busy with her Avon duties and tries to stay as active as she can. Marie still enjoys gardening and while she chose not to have a veggie patch at her current house, she still grows vegetables out of wooden boxes that Roger made from a fallen down fence.
Marie says she is proud of what her and Roger were able to achieve despite their epilepsy and says that it was only through working very hard that they were able to come out on top.