Meet Harry he helps websites get found.
Creative Folk, Entrepreneurs | July 23, 2018
It all started with a goal to chat to entrepreneurs over 60. Then out of curiosity we decided to talk to entrepreneurs under 30. We believe these two very vast generations can learn and grow from each other.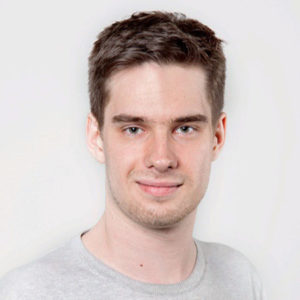 This week we chat to Harry Sanders who is the founder of Studio Hawk in Melbourne Australia.
Can you tell us a little about your business and what you do?
StudioHawk is a boutique Search Engine Optimisation agency that focuses on one thing, getting your website found online through search.
We don't just advise on what to do, we execute. We work with you through every key stage, with an emphasis on offsite optimisation, building your website's reputation with reviews, articles, and aligning with key ambassadors.
This is what drives our campaigns and the reasons why we trump our competition, because not only do we do what every other SEO company does, we do what every SEO company should, and then some.
What motivated you to start your own business?
I was motivated to start my own business when my Dad signed up for SEO services and saw some results, but also saw a lot of poor execution. I decided at the age of 13 to give SEO a go and through perseverance, I kept trying and eventually managed to rank my dad for boat license training which resulted in floods of new business for his company.
I was then headhunted at the age of 14 by a digital company to train their SEO team based on the work I did for my Dad before going on to another agency at 16 and starting my own business at 18.
What were some of the struggles you faced when you first started?
In the early days, the biggest struggle I faced was my age. Many people doubted my ability purely because of how young I was, and as a result I often had to prove myself to multiple people, and whenever there was a change of staff I would have to go through the same process.
The biggest thing that I had going for me during this stage was my drive and love for SEO, which gave me persistence, which is needed if you are going to succeed
What do you like most about having your own business?
I like having the flexibility to help people, as well as set my own fundamental values within the company. I have control over the culture, such as allocating a certain amount of staff's time each week to learning and experimenting with new SEO techniques.
It also allows a lot more flexibility in terms of the clients that I get to work with, being able to pick and choose the companies that SEO will work best for and not just taking on clients for the money.
What advice would you give to your younger self?
To be honest there isn't a whole lot that I would say to my younger self. Sure, there were mistakes that I could have avoided but overcoming these obstacles have made me the person that I am today. Without making mistakes, I am sure I would be a lot worse off.
Who is an older person that you admire and why?
There are a lot. I believe that you can learn something from anyone, especially from people who might not be so involved in technology. I would like to specifically mention one of my mentors, Graham Robertson. Graham helped me learn a lot of the in's and outs of business and always had faith in me, even when I didn't. He helped me get through some of the tougher times in my business purely by being there, in his spare time, out of the kindness of his own heart.
Without people like Graham, the business world can seem unchartered and uncertain, I would suggest seeking out mentors that can help and act as a sounding board with some of your ideas. There are plenty of people out there that are happy to help, you just need to ask.
If you could jump into a time machine what era would you visit and why?
A few thousand years in the future. Either to see how far we have come, or how bad we messed up.