Meet Jan Bednar who is CEO of ShipMonk
Creative Folk, Entrepreneurs | April 29, 2018
It all started with a goal to chat to entrepreneurs over 60. Then out of curiosity we decided to talk to entrepreneurs under 30. We believe these two very vast generations can learn and grow from each other.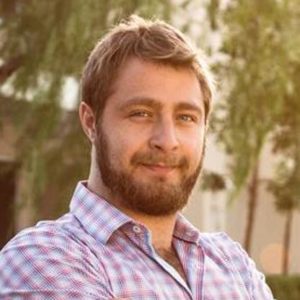 This week we head to Florida in the United States and chat with 26 -year -old Jan Bednar who is CEO of ShipMonk an eCommerce fulfillment company that he built while in college.  Jan has recently been named in Forbes 30 under 30 list.
Can you tell us a little about your business and what you do?
We are an eCommerce fulfillment company that works at the intersection between technology and logistics. We help small-to-midsize eCommerce companies get their products in the hands of their customers.
What motivated you to start your own business?
Its important to note that I'm from the Czech Republic. I was going to school at Florida Atlantic University, and most of my friends were back home in Czech. They wanted a lot of products from the US, but the US wouldn't ship to them. I got into package forwarding to get them these products, but I realised the market was so much bigger. And this led me to eCommerce fulfillment.
What were some of the struggles you faced when you first started?
Of course one of the challenges is finding customers and demonstrating your value to them. The space is pretty competitive, so you really have to deliver on a combination of price and performance. Building our technological advantage has definitely helped us a great deal in that arena. Fortunately, we were profitable since day one, which has helped us scale.
What are some of the most important lessons you have learnt from your business?
It was so important to go into this business only once I saw its financial viability. This wasn't a speculative venture for me; I saw that we had a market, and I understood how to service it.
What do you like most about having your own business?
I love the accountability and the opportunity to see something I built and care about positively affect so many different people. When we came up with our motto "Stress Less and Grow More", that wasn't just lip-service to me. Watching the transformation of our clients from frazzled founders looking for some relief to confident, relaxed, and empowered leaders in their product niche is immensely rewarding.
What advice would you give to your younger self?
Keep at it, so long as you can see the sense in it.
Who is an older person that you admire and why?
This probably isn't the example you're looking for, but I have always admired Jaromir Jagr. First, you could make the case that nobody has ever loved hockey more than him, and I grew up playing the sport and still do to this day. Second, he is the embodiment of an ageless wonder. He plays with as much passion today as he did when he was a teenager. And third, because he's a Czech national dominating in a North American league. It might not sound like much to people who grew up on this continent, but that's a big deal to me, and it has informed the way I approach business.
If you could jump into a time machine what era would you visit and why?
Honestly, I've always believed that there is no time like the present. I'm sure the future will be wonderful, but I don't want to rob myself of the journey. As for the past… well, its the past. No sense reliving it.
Anything else you would like to add?
I can't stress this enough. Understand your market and surround yourself with talented people who care about things the way you do.