Meet Josie who is an Health and Well being mentor
Creative Folk, Entrepreneurs | October 8, 2018
We are on the quest to interview business owners over the age of 60. This week we visit Maleny Queensland and chat with Josie Coco who is a Health and Well-Being Mentor and Certified Body Talk Practitioner.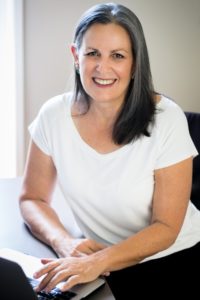 Can you tell me a little bit about your business and what you do?
My work helps business women to build the resilience they need to meet the challenges that business presents for them. Specifically I help them to overcome self-doubt, procrastination, indecision, self-sabotaging behaviours and lack of clarity, and any other emotional or mindset blocks to progress.
What motivates you to keep working after 60?
I want to continue to occupy myself in an area that interests me. I want my work to be a big part of my life as it is a big interest of mine. It doesn't feel like work, it feels like life.
What do you like most about having your own business?
I've had my own businesses now for about 25 years. Freedom to live life on my terms is the main reason. Being tied down to someone else's ideas, and rhythm and pace is not at all inspiring for me.
What have been some of the struggles you have faced with running your own business?
The usual. Early days (25 years ago) it was understanding business systems and processes, cash flows, etc., and everything about building an infrastructure.
Then as a single parent, managing business and raising my son presented some challenges.
Nowadays there is very little to struggle with. I'm developing my business online this time around so there's been a lot of new learning to master the online way of things. I'm sure I still have a lot to learn, though wouldn't say I am struggling with it.
What are some of the most important lessons you have learnt in life?
Have realistic expectations
You can't rush start-up in business – put one foot in front of the other and take one step at a time
There really isn't a "need for speed".
You don't have to buy into every fad and rule about how things should be done – break some of the rules and live on your own terms.
Look after your health while you're young so that it looks after you as you age.
Don't listen to the diet police or the fashion police. You end up being boring like everyone else out there.
Spend some time really getting to know yourself and how you like to do life, then do that.
Don't stay in any situations where you are not happy. It won't get any better.
Everything changes… everything.
Nothing is as it seems, ever. So don't get attached to anything.
What advice would you give to the younger generation?
Do what you love. Don't waste your time in the mindless pursuit of money and things unless it is by doing something you love. Life is too short to focus on stuff that you don't like.
Be curious about life and trust your kids to know a thing or two. Learn from them – they'll teach you a lot.
If you could jump into a time machine what era would you visit and why?
I would stay right where I am. We live in an amazing time of change and excitement. I'm perfectly happy right here, right now. Present.