Meet Michael he helps you plan for retirement.
Creative Folk, Entrepreneurs | November 1, 2018
We are on the quest to interview business owners over the age of 60. This week we visit Melbourne Australia and chat with Michael Sloan who is the founder of The Successful Investor which focusses on helping people plan for retirement.
From 1,000 entrants, Michael has been named by The Property Investor Magazine as one of Australia's Top Ten Property Specialists for 2018.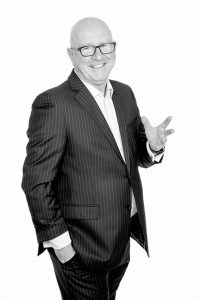 Can you tell me a little bit about your business and what you do?
I spent 25 years of my life as a painter and decorator before changing track in my 40s. I now run The Successful Investor with my wife Laurel, we help people plan for retirement by creating wealth through direct residential property investing.
 What motivates you to keep working after 60?
I just love helping people, we have clients who were heading towards an average income in retirement and we have helped them turn that around. Others who were going to retire with a mortgage and we helped them get rid of the mortgage sooner. I also love helping young people get a foot in the property market.
What do you like most about having your own business?
Being in control, having a say in the direction we take, and choosing who we work with in regard to suppliers but also clients.
What have been some of the struggles you have faced with running your own business?
Health, my wife Laurel and I have both had cancer, that was a tough time, not only for the person dealing with the disease, but also tough on the other one of us that wanted to help but felt helpless.
Dealing with the fallout of a rogue business partner who took advantage of us when we were at our most vulnerable. Suppliers who have gone out of business and not paid.
What are some of the most important lessons you have learnt in life?
The American philosopher once said 'Someone else's opinion of me is none of my business'
You must have the right insurances in place.
If you don't like the way your life is headed, do something, anything to change it.
What advice would you give to the younger generation?
Put 10 percent of your disposable income into something that will grow in value, get into the property market as soon as you can. But don't leave yourself in a vulnerable position by doing so. Don't be afraid of (good) debt, leverage your assets carefully to get ahead, and remember this, once you have debt, pay it off as soon as you can. Debt reduction is the only guaranteed wealth creation strategy there is.
If you could jump into a time machine what era would you visit and why?
I would go back to Liverpool where I was born in the 60s to watch the only legends of Liverpool Football Club play.
Anything else you would like to add?
The future hasn't been created yet, create your own.