Meet Nancy who travels through the United States delivering customer service training.
Creative Folk, Entrepreneurs | March 19, 2018
We are on the quest to interview business owners over the age of 60. This week we head to the United States and chat with Nancy Friedman who is owner of the Telephone Doctor. Nancy travels the country helping businesses improve their customer service by training their employees to communicate better with their consumers and co-workers.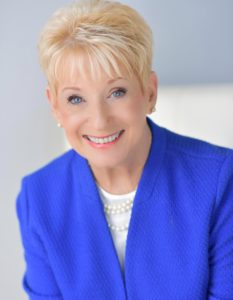 Can you tell me a little bit about your business and what you do?
Telephone Doctor Customer Service Training is an international Customer Service and communication training company, headquartered in St. Louis, Missouri in the United States. We have been around 30 plus years.
We help companies large and small communicate better with their customers and coworkers, young and old.
What motivates you to keep working after 60?
A passion to help those in need of communicating better – when asked "When will you retire? I would reply "What would I do?"
What do you like most about having your own business?
Working with family – and the total ability to do what we want. When we want, and how we want.
What have been some of the struggles you have faced with running your own business?
Fortunately, no real struggles. We have been blessed – Like the old saying goes. "Rather 'give ulcers, than get 'em" But in our case no ulcers yet.
What are some of the most important lessons you have learnt in life?
"Everyone – anyone is replaceable. The world and you will move on".
And, "I've never seen a hearse pulling a U HAUL" Enjoy life !
What advice would you give to the younger generation?
When you're through learning; you're through. No one knows it all.
If you could jump into a time machine what era would you visit and why?
Ha ha Am so happy where I am. No need to go backwards; or forward.
Anything else you would like to add?
Yes I live by my mothers quote "Nancy, there's very little new; just new people doing it' that has saved me many a time.
Thank you for letting me do this.