Meet Rebecca who runs an online blog for hens parties!
Creative Folk, Entrepreneurs | May 21, 2018
It all started with a goal to chat to entrepreneurs over 60. Then out of curiosity we decided to talk to entrepreneurs under 30. We believe these two very vast generations can learn and grow from each other.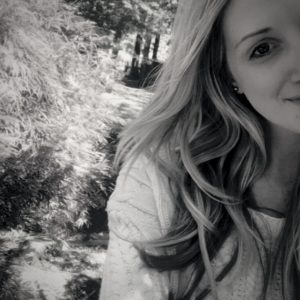 This week we visit Monbulk in Victoria Australia to chat with Rebecca Simmons founder and owner of For Every Hen an online blog dedicated to making hen's party planning as easy as possible.
Can you tell us a little about your business and what you do?
For Every Hen is achieved through inspiration, tips and tricks, D.I.Y. projects, activity/accommodation ideas (brought to you by the businesses themselves in guest blog form), themes and a selection of stylish and cheeky products.
I work really hard to have as much information available as possible, staying true to my slogan: all brides are unique. Their hens party should be too. From chic to cheeky; everything you need to throw an amazing party… for EVERY hen!'
What motivated you to start your own business?
Through research and personal experience, I found that planning a hen's party often meant hours, days, weeks or even months searching for different ideas, games, activities, keepsakes, stores that stock more than just novelty products, etc. Add to this the pressure of securing guest numbers (not to mention collecting money!); and creating a memorable event for your best friend is quite the job!
So, when I fell pregnant with our youngest child, I decided to start the newest chapter of our lives with a brand new business; motivated by the fact that hen's parties shouldn't be this difficult (or time-consuming) to organise!
What were some of the struggles you faced when you first started?
It's funny – I felt as though I was extremely prepared for this business; spending the majority of my third trimester researching, conducting surveys, writing plans, creating blogs, etc. However, with a newborn and no sleep, I really struggled with the initial setup.
Once the website was live (finally!), it became a matter of mastering work/life balance. At this point, goal setting was my saviour. I managed to get tasks completed by breaking my big goals into smaller, more achievable ones. Ticking these off and building my way towards the big goals was (and still is) a great way to stay motivated and get tasks done.
What are some of the most important lessons you have learnt in life?
This might sound cliché, but the most important lesson I've learnt is that life is far too short.
I now live by the following: Its not what you've done that you will regret… it's what you haven't done.
Since changing my mindset I've taken more chances socialised whenever possible, taken time for 'me', traveled more, tried more new things… started a business!
What do you like most about having your own business?
I love the fact that I get to spend as much time as possible with my two little ones, they're amazing! I also like the fact that I can get creative, come up with and test my own ideas etc. without having to report to someone first.
What advice would you give to your younger self?
Don't let fear hold you back.
Who is an older person that you admire and why?
My parents. They're so generous, supportive, kind, fun and strong – I wouldn't be in this position in life without them.
If you could jump into a time machine what era would you visit and why?
If it was possible, I'd love to visit the future and have a sneak peek at what life is like (since having kids, its something I think about often).
If I had to go back in time, I'd probably visit an era such as the 'Roaring 20s' – imagine the party inspiration it would provide!