Meet Tara Jane who founded a designer swimwear label.
Creative Folk, Entrepreneurs | October 29, 2018
It all started with a goal to chat to entrepreneurs over 60. Then out of curiosity we decided to talk to entrepreneurs under 30. We believe these two very vast generations can learn and grow from each other.
This week we chat to 24-year-old Tara Jane who founded TJ SWIM an Australian based designer swimwear label.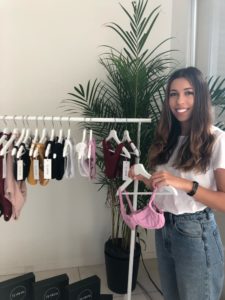 Tara has created a six figure business online through social media and influencer marketing. Tara also recently come back from Miami Swim Week where she did her first Runway show, this happened a weeks after finishing her final university exams.
Can you tell us a little about your business and what you do?
TJ SWIM is an Australia based designer swimwear label brought to you by myself, a fashion and business student who is constantly chasing summer. Since 2015, we have been sharing our high cut, brazilian bikinis and swimsuits with women all around the globe! Our swimsuits are designed with love in Australia and hand made in Bali with premium quality fabrics. My sole priority has always been to produce high quality swimwear that complements all body types.
What were some of the struggles you faced when you first started?
When I first started I found it difficult to to juggle my university studies with running the business as well as working part-time. It was also a bit intimidating entering into such a competitive online space when I first launched the brand.
What do you like most about having your own business?
I love seeing my visions and ideas come to life and waking up every day excited to go to work!
What advice would you give to your younger self?
Not to be too self critical and to have patience and understand that you will eventually get to your end goal even if it takes baby steps.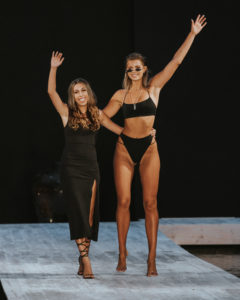 Who is an older person that you admire and why?
I admire my mum, I love her resilience. She has also taught me that nothing comes easy and that work hard always pays off.
If you could jump into a time machine what era would you visit and why?
Probably to the 1970s for the music and the 1980s for the fashion.