Pa
Biography, Nostalgia | May 23, 2013
By Jamie- Lee Dwyer
As a child, I always thought of my Grandfather as an old man, who had never been a kid and instead had always been an old man. Now I'm an adult and not quite as naive anymore, I understand my Grandfather actually had a childhood and his very own life long before I came along. Recently, he gave me permission to write about his life. Hearing about his childhood in Echuca, listening to war stories, and being told about his time with the Flying Doctors Service were some of my highlights. It's fair to say he took me back to a simpler time.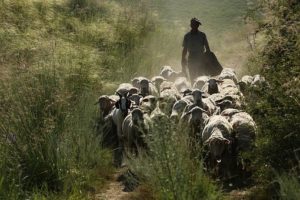 _The year 1923 saw the resignation of Australia's seventh Prime Minister, Billy Hughes, and it also saw the construction of the Sydney Harbour Bridge. Australia had only been a federation for 22 years, and electricity was not widely used in households yet. It was March 16 of that year when a baby boy named Gerald Dwyer was born in Camperdown, Victoria.
Gerald was the youngest of several children in his family. Up until he was four years-old his family lived on a big dairy farm in the town of Camperdown.
Shortly after Gerald was born his father was gored by a bull while working on a nearby cattle farm.
One morning his father entered the pen where the bull was and refilled his feeder.
"My father was quite fearless when it came to bulls, he'd go into pens all by himself, with nothing to protect himself and he wouldn't think twice about it."
On this fateful day the bull charged at Gerald's father and gored him through the abdomen. The farm owner heard the commotion and came rushing outside with a rifle. He shot and killed the bull, dragging Gerald's father out of the pen.
However, years later the man admitted to Gerald's father that killing the bull was the biggest mistake of his life. If he'd had time to think about it he would've shot above the bull's head to frighten it into submission, because as an award-winning bull it had been worth a lot of money.
Fortunately Gerald's father was not harmed enough to end his life. Although, he was told by his Doctor if the bull's horn had been another quarter of an inch to the right it would've killed him. He did get quite seriously ill for a while and ultimately had to stop working on the cattle farm as a result.
In 1927 the family moved to Echuca and into a house Gerald would call home for the remainder of his childhood.
Those early years in Echuca weren't easy by today's standards.
There were a lot of bugs in the country and a lot of the kids were flea-ridden. Gerald tells me it was quite common to see fleas crawling across backs at school.
Mattresses would collect dozens of blood-sucking bugs weekly, and would have to be burned out with a special lamp every Saturday.
There was no sewerage for the town and hardly any electricity throughout. There was some gas for the town, but most of the cooking was done on a wood-burning stove.
Gerald and his brother, Frank, were given the responsibility of gathering wood every day for their mother to use when she cooked them meals.
Gerald wonders how his mother coped cooking in 45 degree Celsius days with no air-conditioning, no fans, and no fridge.
They had what most country families used in place of a fridge, it was called a Coolgardi Safe and it was a box made of hessian which sat in a tray of water. It was always placed on the South side of the house—which was the cooler side. It wouldn't keep things cold; it would just keep the butter from melting until the next morning. Butter and milk could only ever be kept for one night in the Coolgardi Safe, foods like meat just wouldn't keep past one meal.
The Dwyer's lived in a house that was only 100 metres from the river, which meant for the kids it was their playground.
Gerald explains how, with siblings and school-mates, they would swim a few hundred metres away from wherever they entered the river, and then sit on wooden logs in the river—letting the current carry them back to their starting point.
They would have to make sure there weren't any paddleboats coming down their chosen stretch of river first, because quite often there were.
In the 20's and early 30's Echuca was the one of the world's biggest ports for paddleboats, with a flourishing Murray River trade.
Gerald left Echuca with his family in 1938 and moved to Albert Park in Melbourne, having completed his schooling in Echuca before they left.
A country boy at heart Gerald remembers his time in Echuca fondly and feels very connected to the place.
"Those years are forever deeply embedded in my memories. Even now, whenever I go back to Echuca I feel like I'm home, every time I see the Murray River I get goose-bumps."
As an 18 year old in Melbourne Gerald was hospitalised with meningitis. The high mortality rates accompanying the disease in the early 40's failed to claim Gerald's life and he was released in just a few short months.
By early 1942 Gerald enlisted in the Army and immediately was sent a few hours north of Melbourne to Tallarook for training. Following Tallarook, Gerald trained at camps in Melbourne and then Brisbane.
He was deployed to Papau New Guinea from Brisbane by mid-1942. Gerald then stayed in PNG until the end of 1946, only coming home once in four and a half years. "When I arrived in New Guinea I was still just a kid, only 19 years old and I matured quite a bit out there because I had to in order to survive. I found myself in a completely different environment to that of which I grew up in." Gerald spent a lot of time on an Island next to PNG called Bougainville, operating with the Ancillary troops as a Signalman. He was then moved to Wau on the PNG mainland for 18 months.
Gerald's mode of transport in PNG was by plane, and this ensured a quick change of scenery as there were no flat roads and the surrounding terrain was inhospitable. "Flying was always dangerous because there was always a chance the Japs would shoot us down, and the island had these huge mountains as well that left us praying we didn't crash." He arrived with troops amidst the battle of Wau, a bloodthirsty battle between the Japanese (trying to claim Wau) and the Australians (defending the land). The battle saw 1,200 Japanese and 319 Australians die. When the battle was over and the Australians had won, all the troops were moved on to different areas in PNG except for 3 men, 1 of which was Gerald.
These men were assigned to stay behind to keep up communications. "Our one job was to keep manning our station of switchboards 24 hours a day, 7 days a week, just the 3 of us." During that time in Wau it was pretty common for the planes to be unable to land, which meant the men couldn't receive any food. They decided to live off the land when this happened, whoever wasn't manning the station or sleeping would gather food. There were no animals there in Wau for them to eat, rather they ate fruits such as paw-paw, bush pineapple, or banana's, and an abundance of the vegetable sweet potato. Gerald tells me that when they ate off the land it actually tasted better than their Army food.
One day Gerald became the sole recipient of an attack by enemy forces. He had been at the Wau Aerodrome, a small jungle strip, checking for weekly food supplies when the Air-Raid started. It was a particular type of Air-Raid called Strafing, which meant the enemy aircraft peppered the jungle strip with a machine gun . Luckily, the Army had dropped food off that morning in a large box called a Biscuit Bomber. Quick thinking inspired Gerald to dive behind the Biscuit Bomber for the duration of the attack.
"There were so many narrow escapes in the Army, sometimes I think it was just plain luck that I survived for as long as I did." It was common for most Air-Raids to occur right outside the station during the day. Often the men would hear the plane coming and they would have less than a minute to dive into the only shelter they had. Their shelter was an L-shaped man-made trench outside in the dirt, and even then it didn't protect them fully from the hailing bullets. If you received a direct hit from above you were gone. Towards the end of Gerald's time in PNG he contracted two types of Malaria from mosquitoes while he was operating in Lae, 12 miles North of Wau. He was cared for by Army doctors during this time, and in May of 1946 Gerald returned home to Australia, still affected by Malaria for a couple of years to come.
After the war Gerald got a job working in the wireless radio branch—working various jobs for them. However, one job that stands out in his memory was his time spent with the Royal Flying Doctors Service. Gerald worked in the communications department for the RFDS, and his job involved deciding whether rural families were to be granted a license allowing them to operate pedal-radios. These radios consisted of a transmitter and receiver powered by pedalling. It gave country households the ability to contact the Royal Flying Doctors Service in case of emergency. The reason they needed a license to own a pedal-radio was because of telegraph and telephone departments.
They decided in order to encourage revenue from people in the outback they would limit the distribution of pedal-radios by announcing that you wouldn't receive a pedal-radio if you lived within 20 miles of existing landlines. Gerald didn't appreciate the greed shown by these departments and his sympathy was always with the people in the outback. "I didn't think it was fair for us [people in the city] to make these outback people travel 20 miles just to call the Royal Flying Doctors Service. I used to concoct all sorts of stories to ensure families were granted a license, I had crocodile-infested waters in the middle of the bloody desert!" At the end of his career with the RFDS Gerald produced a map showing all the outback radio stations in operation. This map was published in the RFDS annual report for many years after he left. In May of 1948 Gerald married the love of his life, Kathleen Constance O'Dwyer, and the following year they began having children of their own.
During the next 35 years Gerald worked in the public feedback sector for the regulatory government body that oversaw radio and television. These were the formative years for Australian television stations and it was common for him to work alongside prominent figures such as Kerry Packer and Rupert Murdoch. When he retired in July 1983 Gerald retired with the title Director of Public Inquiries and Licensing. Next year he will have been retired for 30 years, and next year will also be his 90th birthday. He will be joined by the 9 children he had with Kath and his many grandchildren to celebrate this special occasion.