Creative Folk, Interns | October 5, 2013
Its very exciting to have interns from Swinburne University and Griffith University on board, let me present our wonderful Junior Star Reporters!
Melissa Haber 
Hello everyone! My name is Melissa Haber and I am studying journalism at Swinburne University. I have enjoyed writing for as long as I can remember and thought journalism would be the perfect way for me to turn this passion into a profession.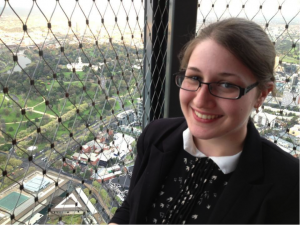 Last year I began writing for a community newspaper and seeing my name in print for the first time was an amazing experience. It was at that moment I realised that writing was definitely the direction I wanted my life to take. Read more »
---