The Man that Followed his Heart
Love, Relationships | November 18, 2015
By Michael Walecki
William O'Brien was born in Liverpool England to a family of five other boys. Growing up, his life revolved around his family business which was a bakery. As far as William could remember, his family bakery has always been his family's greatest pride.
The family lived above their bakery that they owned and every morning, the boys would wake up with the scent of freshly baked bread that would seep through the wooden floor beneath them. The boys had fresh bread with jam made from the berries that their mother grew in their yard every morning for breakfast.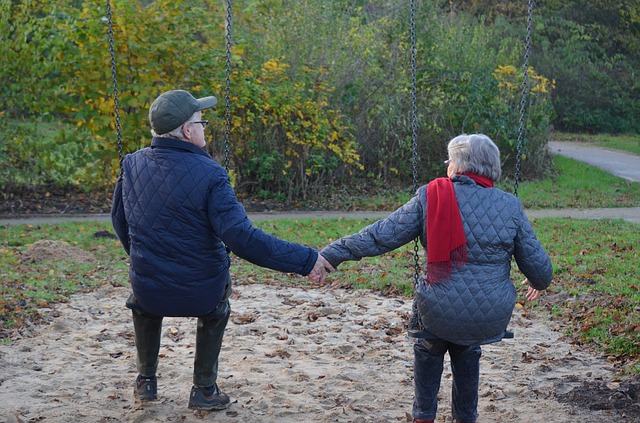 William went to school for a few years but decided to stop going because his father needed help at the bakery. All his brothers have moved away to different parts of Europe and he was the only one at home to give his father a hand.
He worked with his father for a few years until his his uncle wanted to open up a bakery in Manchester, so he decided to move out and help his uncle with their bakery. It was great to live in Manchester. Not living with his family at the age of 16, he already felt like a man. He had a room at the side of an old restaurant, and even though it was small and cramped, it was still home for him. He lived in Manchester and never got into trouble.
All the boys his age would stay out late and drink beer and caused havoc in the city. Not William. He would get up early to bake bread for his uncle and would attract customers into the bakehouse and get them to try their pies. He was saving up money because he heard that many people were going to Australia, the tropical country on the other side of the world.
It was a rainy day that seemed just like every other one in Manchester. At around seven in the morning a young woman dressed in a dark blue rain jacket walked in with her head covered. As she took off her veil, long curly locks of golden brown hair unravelled towards her waist. She put down her umbrella and lifted her pale face and locked her hazel eyes with William's. William couldn't speak. She approached him and asked him for two loaves of bread. Normally William would chat with the customers at the store and would like to get to know everyone and how their day has been so far.
But when he encountered this young woman, he could not even find the words to say good morning. She obviously saw that William was cast under her spell, and began giggling, laughing at the fact that a man didn't have the courage to even say hello. She paid for the loaves and left the store. William couldn't believe that someone had the ability to make him speechless, and promised himself that the next time he saw that woman, he would make up for his loss of words. The very next day the same woman walked into the bakery with a smile, asking for the same order of two loaves. William immediately said yes, and apologized for yesterday's experience. They laughed about the experience and he offered to walk her back home.
After a few months of walking the wonderful woman home and many other days spent together, William asked Lucy for her hand in marriage, and got married in the fall half a year later.
In the 1960's there were many U.K citizens that were encouraged to move to Australia. So after some time in thought and their whole lives in front of them, Lucy and William decided to move. "The conversation was pretty funny, we just looked at each other and literally said with a smirk on our faces, "Why not?."
The couple moved down to Sydney and William eventually found a job working in construction. He was very satisfied because the only job he really had was at his family bakery." I enjoyed the change, it made me feel more like a man working in construction, as to a bakery,"he says. Lucy was a nurse in the local hospital and would work the night shift and this put some strain on the marriage because the two almost never saw each other. But in those precious moments when the two were at home at the same time, it was always an amazing time.
Lucy became pregnant and eventually could not work the night shifts. William said she told me she wanted to be well rested for our baby, it was hard on us financially, but it gave me great peace knowing why I was putting in extra hours. Julian was born and two years later they had a girl named Sarah.
"Having children is the greatest joy. There is nothing in this world that makes me happier than my kids and Lucy,"he says.
The family then moved to Brisbane several years later. William got another job in construction, and after a few years was promoted to a foreman position. He was excellent with people and was respected by his workers. Many praised his talents to take on projects and be a great leader. William says "You just need to treat others the way you want to be treated. Once people feel respected, they don't feel forced to help you, then want to help you."
Many years passed and William worked many jobs, but eventually retired at the age of 65. He and Lucy continued to love each other just as if they only met yesterday. They did lots of traveling to Asia and Europe and still want to visit America and Canada within a few years. They recently moved to the Gold Coast because it's still close to the grandchildren which live in Brisbane, but still have a very relaxed lifestyle living in Main Beach.
Williams advice for everyone is: "Be open to love. So many good things come from love."